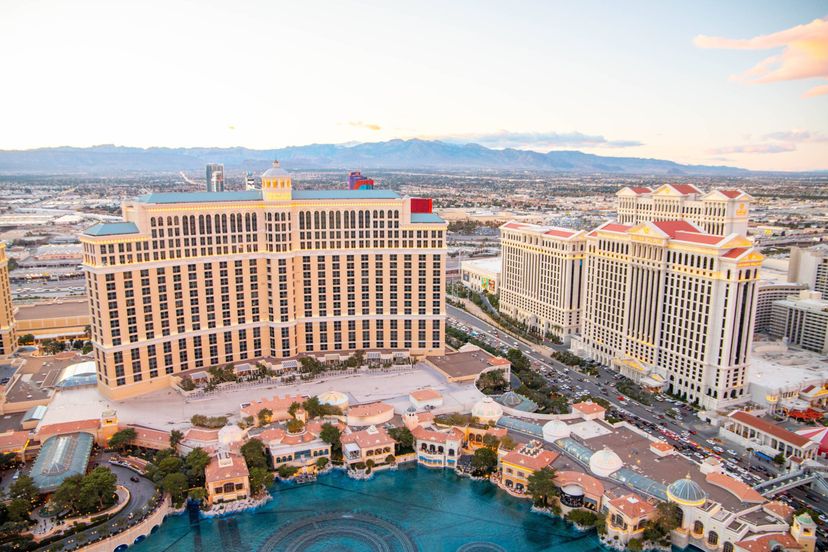 Las Vegas is one of the most densely populated cities in the state of Nevada. It is also known to be one of the best tourist attractions in the world. It is known primarily for its nightlife, gambling, entertainment, and the best of all: shopping!
Bellagio is a luxury hotel and resort located in Las Vegas and is famous for its extraordinary elegance. It is also famous for providing a wonderful shopping experience for its guests. You will notice the most significant designer stores along with the Bellagio's signature shops all the way through the marble corridors. This place is definitely worth a visit even if you don't want to spend money on shopping; you can still end up having a great time just by roaming around.  Check out some of the stores where you can enjoy luxury shopping in Las Vegas:
Breguet
Breguet is one of the best outlets to go to if you are looking for some luxury watches. While it's not the biggest mall in the world, they have a huge collection for both men and women. They provide high-end watches which are not only reliable but also very elegant.
Chanel
You must be familiar with this brand name. You will find a range of perfumes here, which come in different price ranges.
Via Bellagio
Via Bellagio contains a range of outlets and high-end shops ranging from apparel to jewelry and footwear. The view itself is so beautiful and luxurious with glass ceilings and polished marble floors. You also get a view of the beautiful fountain through the glass windows, which make it seem even more glorious. The shops, however, are quite expensive, so unless you are ready to spend a huge sum of money, probably shouldn't venture in here.
There is also a casino floor where you will find delicious food items to enjoy while you are there. Don't worry, though, the food is not as expensive as the shopping. The shops at Bellagio are extremely overpriced, but that is only because they target high-end customers who are willing to spend those big bucks.
Furthermore, you will find the ease of valet parking and a range of restaurants such as Michael Mina, Jasmine, and Picasso, where you can enjoy some delicious local cuisines. There is also a poker lounge and a fine art gallery where you can spend some time if you don't feel like shopping.
Bellagio is one of the most visited and highly recommended resorts in Las Vegas. It is also great for taking children as there are so many attractive sights to see, such as the fountain and the gardens. Bellagio should definitely be on your list if you are planning to take a vacation to Las Vegas.