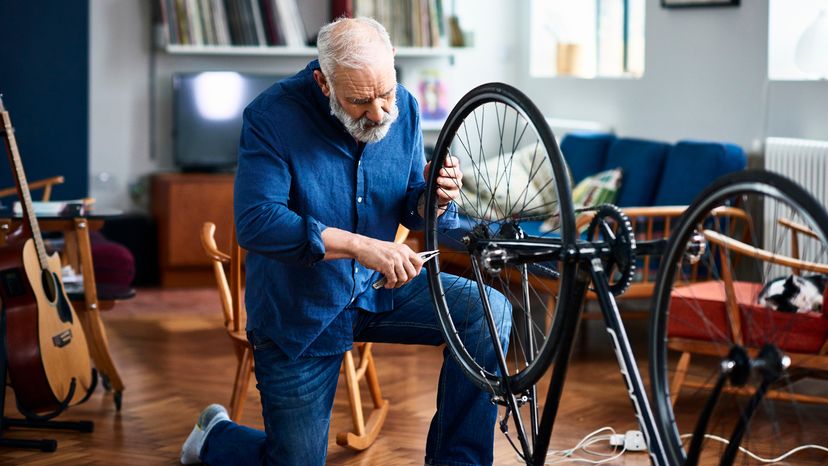 It's a beautiful day, and you've decided to take a long, peaceful bike ride. You're happily pedaling along when it happens -- your tire is flat. Or maybe your bike's chain breaks. Instead of lugging your bike to the repair shop for a costly visit, fix it yourself using the directions in this article.
We'll cover how to fix a flat, repair a broken chain, replace a chain altogether, and fix or replace a spoke. For each repair, we'll give how-to specifics, helpful illustrations, and a list of the materials and tools you'll need to get the job done. We'll also cover how to tune up your bike's brakes.
Let's start with something most bicyclists have experienced -- a flat tire. Continue to the next section for the lowdown on this repair.
For tips on caring for and repairing other types of sports equipment, try the following links:
Learn how to keep your skis and ski poles in top condition at How to Maintain Skis.

How to Maintain a Boat has practical tips for making hull repairs, caring for the outboard motor, and making boat accessories.
If you're a camper, check out How to Make and Repair Camping Equipment to learn how to fix a damaged tent, make a tarp, and more.

How to Maintain Golf Equipment leads you step-by-step through regripping and refinishing a golf club.

Skateboarders can get valuable information on taking care of their boards at How to Maintain a Skateboard.