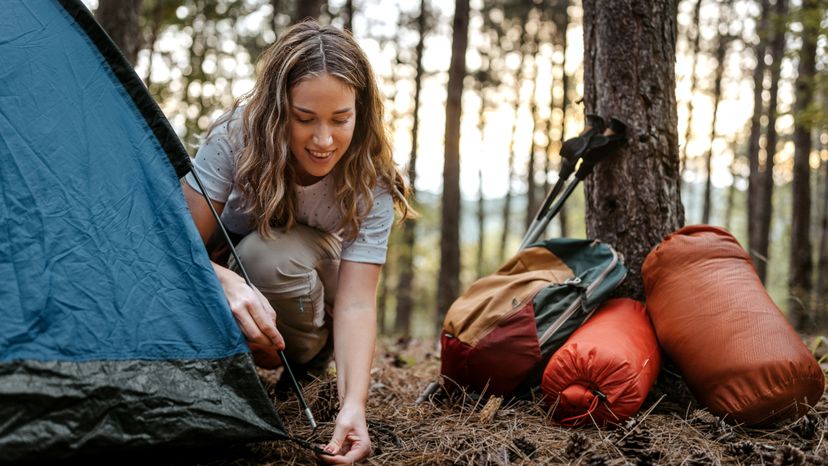 Whether you take one camping trip a year or one every weekend, the information in this articl­e will help you make the most of your trip. We'll give step-by-step directions on how to fix a tear in your tent, how to make a large tarp, how to resole your hiking boots, and even how to make your own insect repellent. Use these handy tips to ensure a great time in the great outdoors.
First up are do-it-yourself tent repairs. Keep your tent dry and comfortable with the advice on the next page.
For tips on caring for and repairing other types of sports equipment, try the following links:
Learn how to keep your bicycle in top condition, including how to patch a tire, replace a chain or spoke, and tune up the brakes at How to Repair a Bicycle.
How to Maintain a Boat has practical tips for making hull repairs, caring for the outboard motor, and making boat accessories.

If you're a skiier, check out How to Maintain Skis to extend the life of your skis and ski poles.

How to Maintain Golf Equipment leads you step-by-step through regripping and refinishing a golf club.

Skateboarders can get valuable information on taking care of their boards at How to Maintain a Skateboard.