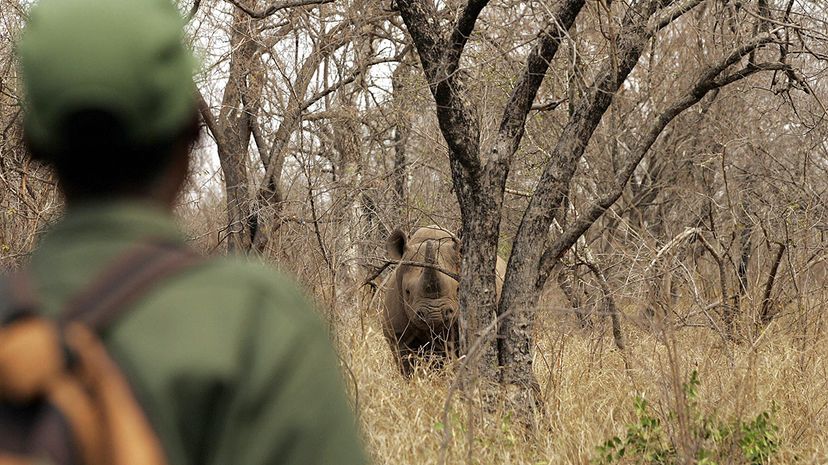 When a friend approached 36-year-old Corey Knowlton in 2014 with a conservation problem, the Texas millionaire agreed to help. The problem was this: The friend was organizing an auction to aid conservation efforts in Namibia in southwest Africa and he was worried nobody would bid. Would Knowlton promise to put down an opening dollar amount just to get the ball rolling?
Knowlton said he would, when the auction came, he made it interesting with an opening bid of $350,000 [source: Radiolab]. Then he sat back and waited to be outbid. But it didn't happen. Going once, going twice and bang! Knowlton found himself with a prize he later said he hadn't really wanted — and one that instantaneously landed him in the media spotlight. Within hours he and his family were receiving graphic death threats. Despite the intense pressure, Knowlton decided to see the thing through.
The reason so many people were upset was that Knowlton won the right to hunt down and kill one of the last black rhinoceros on the planet. To many people — perhaps most — this seemed an indefensible action. But Knowlton felt certain he was doing a good thing.
On the appointed day of the hunt, he flew to Namibia and met with government officials and his assigned guide, who had been busy determining which rhino Knowlton would be stalking. Before long the two men were in the African bush with a small crew. After three days, they were finally closing in. Then Knowlton saw something in his peripheral vision: "a running beast with a saber on its head. It was like lightning," he told Radiolab in 2015.
Several shots hit the animal but failed to bring it down. The men followed the rhino's trail for 10 minutes before they found it, still standing but mortally wounded. Knowlton fired again. And again. Finally, the rhinoceros fell. Knowlton approached the animal and touched its open eye. When it failed to blink, he knew it was dead. He'd successfully killed a member of a species in danger of disappearing from the face of the earth. But Knowlton was engaging in a Namibian program that claimed to actually help the black rhino population grow. How could this make sense?