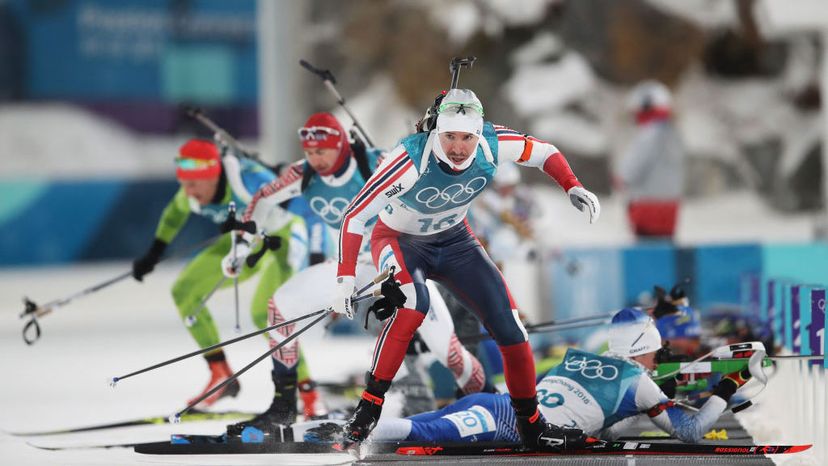 Imagine cross-country skiing for 5 kilometers, then, with your heart pounding, your legs shaking, and your fingers chilled from the cold weather, shooting five targets at 50 meters with exactly five shots. Then you pack up your rifle and ski for another 5 kilometers to the next set of targets. This strange combination of grueling endurance race and marksmanship competition is known as biathlon. It's been an Olympic sport since 1960, and is regularly one of the most watched events for European sports fans.
Having to be very aerobically fit and aggressive for the fast-paced cross country skiing and then having to be very calm and precise to take accurate shots makes the biathlon a sport unlike any other.
In this article, we'll learn about the rules and regulations of biathlon, find out what it takes to be a biathlete and learn how it came to be an internationally recognized sport.