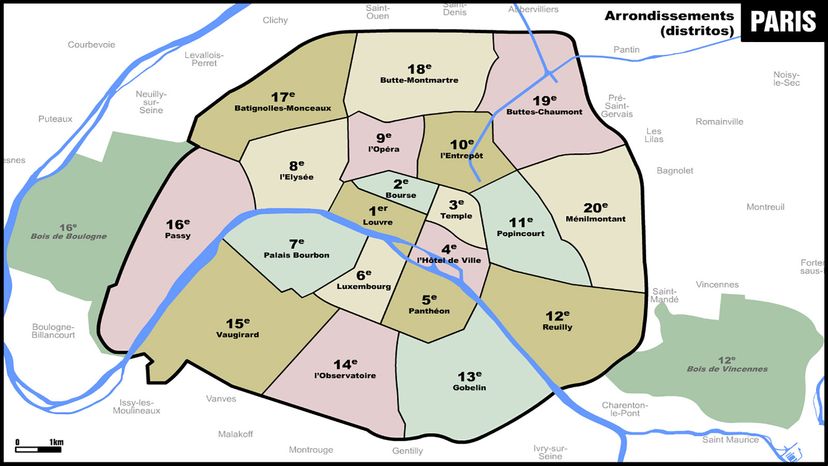 For anyone who thought learning French was challenging, grasping the layout of the French capital might seem even trickier. That's because areas of Paris are often referred to in multiple ways — by bank, by neighborhood, by Métro station and by arrondissement. Keeping one straight from the other can be confusing, especially because they overlap. But the administrative method of delineating the city is by arrondissement, and that is a great way to start to get to know Paris.
The arrondissements (pronounced ur·aan·duhs·muhnts) of the roughly circular city are laid out in a spiral starting on the Right Bank, which is the land on the right side of the Seine River if you are floating along it heading west. The arrondissement numbers cross the Seine four times as they move outward, clockwise from 1 to 20.
The word "arrondissement" is often translated as district or borough, if it's translated at all, though it usually isn't because it's a special type of territorial division. Each arrondissement has a name, based mainly on the most famous site in each, its own town hall, mayor and other elected officials, but over all of them is the Mayor of Paris, explains Steve Smith, co-author with Rick Steves of several guidebooks on France.