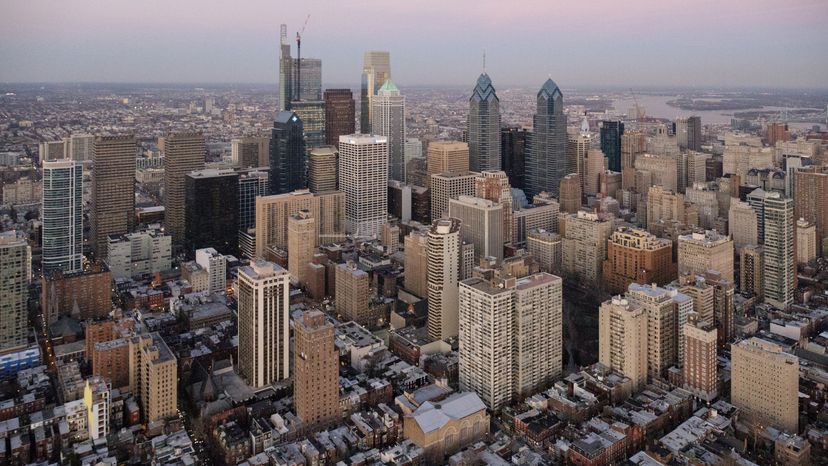 When you think of Philadelphia, chances are it's the "freedom images" that come to mind: The Liberty Bell. Men dressed in powdered wigs debating Revolutionary War strategy. Wise old Ben Franklin saving his pennies.
True, history does drive tourism in Philadelphia, but it's only the backdrop for this diverse, fast-moving city, where a great cheesesteak gets as much respect as a Five-Star restaurant, and neighborhood galleries are as popular as nightclubs among young singles.
Visitors, some 30 million each year, come as much to experience Philly's Fringe Festival of experimental and performance art as to view its revered Flower Show. It's the hometown of actor Kevin Bacon, tenor/movie star Mario Lanza, and singer Chubby Checker. How much more diverse could a town be?
The Best of Philadelphia
Some sections of Philadelphia appear to be a parallel universe. Walking down Elfreth's Alley, a residential street since 1702, one spots a mom in a 300-year-old doorway, feeding a juice box to her toddler. Nearby, the windows of a walnut-paneled tavern (another snapshot from the past) are framed by white twinkly-lights. Walk a block and you can hear one of the finest jazz bands in the land. Across the street on a bench sits a costumed Betsy Ross, sewing red and white stripes together, sharing gossip with town visitors about her friends, the generals, as part of a living history program in which costumed historic figures walk Central City telling stories.
It's always been a city of meetings -- the old meeting the new, like the Philadelphia Orchestra welcoming American Bandstand, and a Vietnamese restaurant opening in the Italian Quarter, South Philly. Even in the beginning, William Penn planned his "City of Brotherly Love" as a Quaker utopia where Native American Indians would dwell happily among the new Dutch settlers. Philadelphia has always been a city of grand juxtapositions.
That's the city's allure. People visit for the historic attractions, but they come back for the extraordinary restaurants, award-winning visual and performing arts, and those very special features that exist nowhere else in the world, such as the Mummers Parade on New Year's Day, and the renowned Barnes Foundation, where more than 1,000 works of art, from Renoir and Cezanne to household gadgets deemed beautiful, share the same walls.
But the history in Philadelphia is no less special, and visitors should see it. Some, like the Franklin Institute Science Museum and Fels Planetarium, is for kids of all ages. The Philadelphia Museum of Art became an icon when Sylvester Stallone in the movie "Rocky" ran up its steps, but the art inside is the real draw. Touring Independence Hall is practically a requirement for first-time visitors. And some of the still-operating churches, such as Mother Bethel African Methodist Episcopal Church -- the oldest property continuously owned by African Americans in the United States -- and Christ Church, where Ben Franklin and other signers of the Declaration of Independence are buried in the adjacent cemetery, are attractions in themselves.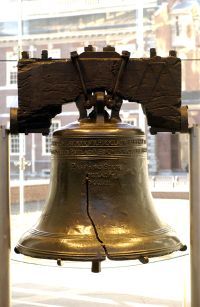 Fast Facts & Info
Fast Facts & Info
Geography and landscape: By the time you reach Philadelphia, the Allegheny and Appalachian Mountain ranges have leveled out. The terrain here is flat, and with its river-boundaries, Philadelphia can reap the benefits of all types of riverside commerce and activity, from rowing competitions on the Schuylkill River to fishing and shipping on the Delaware River. Since 2002, the city also has been a cruise port, with two cruise lines sailing to Bermuda from the Port of Philadelphia.
The city anchors the southeast corner of Pennsylvania. Directly across the Delaware River is Camden, New Jersey. Less than 25 miles southeast of Philadelphia is the Delaware state border; another 20 miles beyond that is Maryland.
General orientation: Most spots frequented by visitors to Philadelphia will be located in Center City -- which extends from the Delaware River to the Schuylkill River as its east and west boundaries, and from Spring Garden Street and South Street on the north and south respectively) -- and the adjacent neighborhoods of South Philly and University City.
Within Center City, though, are the smaller neighborhoods of Old City, Chinatown, the Rittenhouse Square District, Washington Square District, Parkway/Museums District, and Society Hill, and corridor destinations such as Jewelers' Row, Antique Row, and South Street. The good news is Philadelphia is laid out on a grid system.
The lowest-numbered streets are along the Delaware River, running north and south; as you move west, you'll discover higher-numbered streets. Many of the streets running east and west are named for trees (Pine, Walnut, Chestnut, Spruce, Cherry) and are easy to locate on any tourist map. City Hall, at the city's center, sits on a giant roundabout at Market and Broad Streets.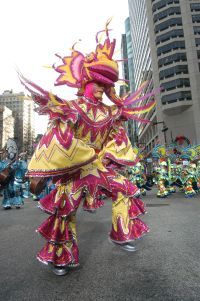 Safety: Like visitors to any major city, Philadelphia's guests should always be alert, especially since Philly is a "walking city" and you might opt to walk to a restaurant six or eight blocks from your hotel, rather than take a taxi.
Some narrow streets can appear quite dark at night, especially the city's many alleyways and residential areas away from the places frequented by tourists. That said, however, Center City is a busy place at all hours and generally safe for walking.
Population: This is a city of 1.5 million residents (not counting the suburbs of Bucks, Chester, Delaware, and Montgomery Counties, which push the population to 3.9 million).
Climate/weather: This city enjoys a classic four-season climate, with winter temperatures plummeting to the 20s and temperatures in summer -- the tourist "high season" -- climbing to the humid 90s. Many find the "shoulder seasons," spring and fall, to be most pleasant; the air is dry and mild, making it the best walking weather.
If economy is a factor in choosing when to travel, try Philadelphia in the fall and winter, when convention business is slower and prices drop somewhat. Adults traveling without children might prefer these seasons because Philly's kids are in school and the city is less crowded with vacationing families.
Philadelphia is one of the easiest major cities to drive in, but a car isn't your only option in this town. Keep reading to learn more about getting around while visiting Philadelphia.