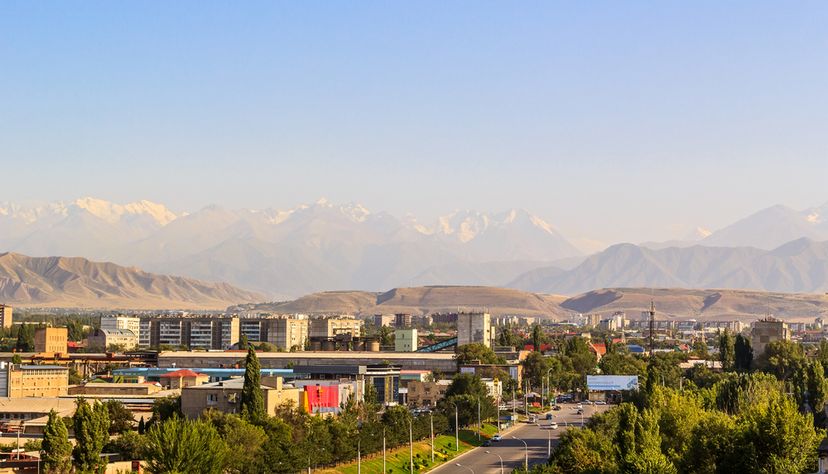 With so many reports and studies on the world's most expensive or most livable cities, we have a refreshing new take on the subject with the least expensive places to live in, housing costs and all. This list is intriguing for adventure travelers and expatriates looking for a nice place to spend a year abroad or to settle down in one of the cheapest places to retire. Some places are affordable and nice through circumstances beyond their control, others are inexpensive because they are lousy places to change planes on a layover, let alone spend time living in. But some of the following are diamonds in the rough that you may not have heard of and you'll definitely want to find out more about. So here is the list of the cheapest cities for expats to live around in the world.
10. Tbilisi, Georgia
Tbilisi is an obscure place off the beaten path, but not for much longer. It's said to be the next must-see wine destination. The winemaking tradition here goes back about 4000 years. Strikingly set on cliffs, bisected by a river, the architecture and cuisine of Tbilisi is a crazy, critically-acclaimed fusion of East, West, Russian and Near Eastern. The old city is a beautiful rabbit-warren of narrow streets and alleys. Instead of Starbucks coffee shops, there are wine bars on every corner. The beautiful wine route through stunning scenery is largely unknown – for now. A little apartment just outside town is barely $200 a month. It is a shockingly poor country. Sixty per cent of the population lives below the poverty line. There are signs of better days ahead but still, Tbilisi will remain a memorable place to visit or live at any price.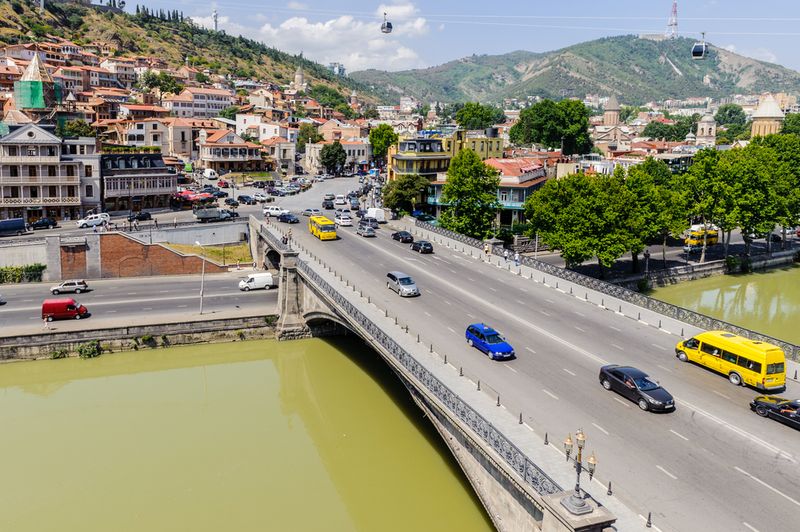 9. Managua, Nicaragua
Managua is one of those old, down at the heels, completely charming Latin American cities that resembles that past as if time simply stopped moving back in 1962. According to Numbeo, three bedroom apartments downtown can still be had for $466 a month. Or as the legendary Guy Lombardo and His Royal Canadians sang in a 1946 recording, "Managua, Nicaragua is a beautiful town/You buy a hacienda for a few pesos down". Actually real estate prices are on the rise as it becomes more popular as a retirement destination and a place for expats to chill for a spell. Always warm, a cultural and financial center and a university town, it has cheap fine-dining, crazy markets, insane traffic, occasional garbage collection, and proximity to some impressive natural beauty. Guidebooks warn about wearing flashy jewelry at night, but the same be said of Cleveland.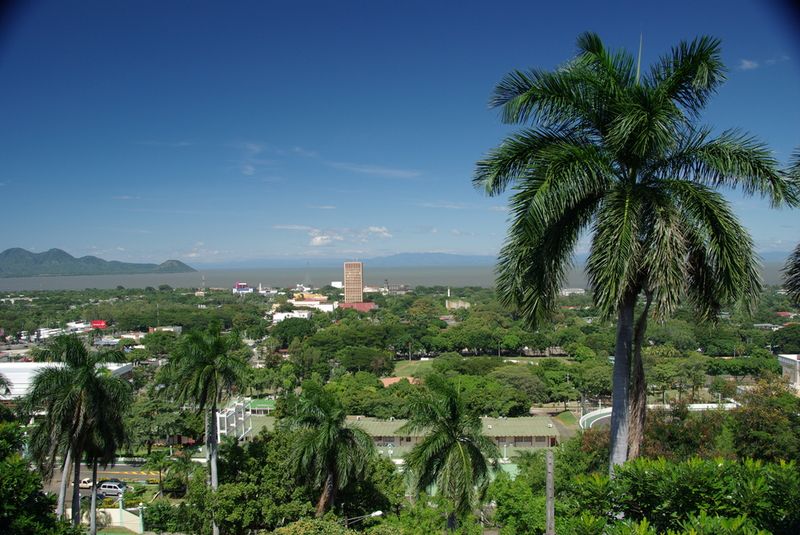 8. Cape Town, South Africa
A heavenly alignment of the economic planets for expats as the South African Rand is hitting fifteen year lows with no letup in sight, making one of the world's great destinations ridiculously affordable. It's no accident that more people visit Cape Town than the Great Pyramids. The one-bedroom downtown apartment is $600 and a meal at McDonald's is $3.80. That's not to suggest you should eat there all the time or even at all, but it is an uncannily accurate reflection of the cost of living. Yes there is crime and the tragic sadness of the Apartheid townships. But they should remind you how far this country has come and that you are truly blessed to see Table Top Mountain as you leave your flat every day. It's also a great treat to be able to make a quick drive to some of the world's best vineyards and feel the presence of greatness in Nelson Mandela's cell on Robben Island.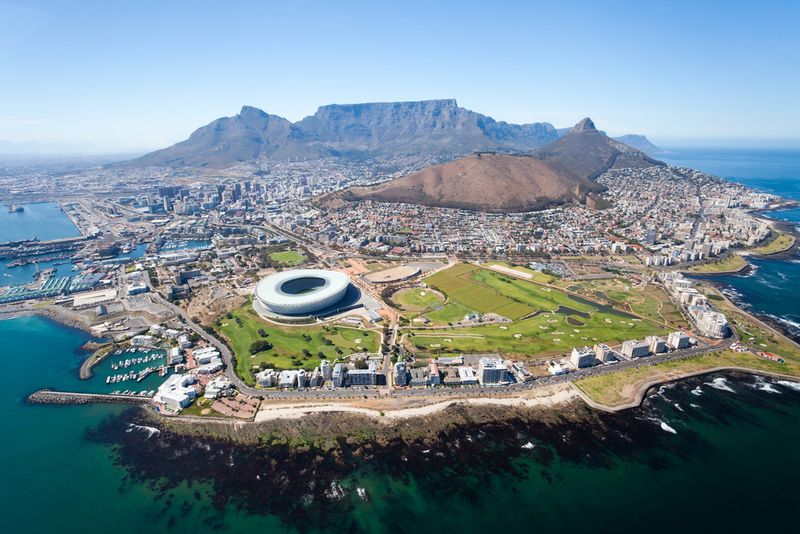 7. Minsk, Belarus
Poor Minsk needs a little travel lovin'. Its battered economy sinks deeper every day with that of its biggest customer while Russia disintegrates with the effects of sanctions for invading Ukraine and the disappearing price of oil. But even 40 years ago, in his 1975 comedy Love and Death, Woody Allen uses Minsk as the setting for The Village Idiots Convention. It does have its cosmopolitan side but still, it is a virtual police state run by Alexander Lukashenko, a poor man's Vladimir Putin whose views seem locked in a Cold War era time warp. They make great beer but seriously, when one of the 10 Best Tourist Attractions is the one time home of convicted Kennedy assassin Lee Harvey Oswald, it makes you think twice about hanging here for long.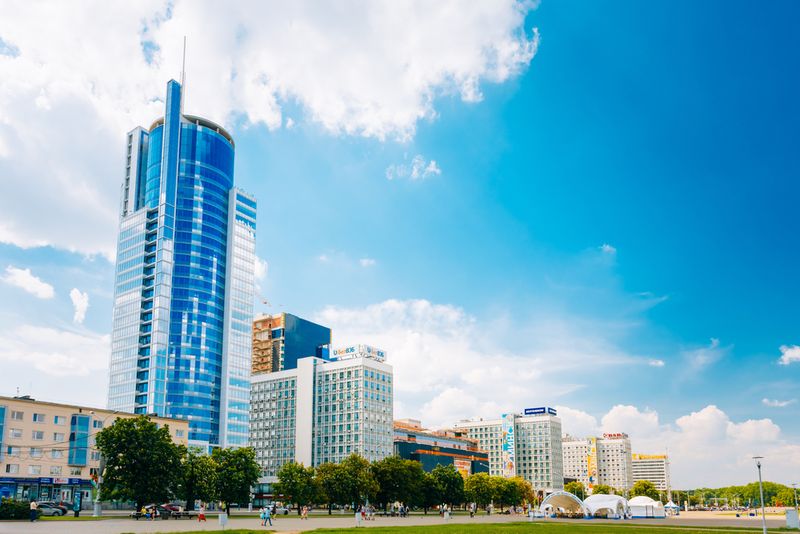 6. Banjul, Gambia
Banjul is a little jewel on an island in the Gambia River in The Gambia of which it is the capital. It has a wonderful market, a charming if decrepit old town and only 43,000 people. Stunning beaches. The languorous pace of life that agrarian societies have. Lonely Planet calls it "urban Africa at its best".  Its main economic staple is the growing and processing of peanuts, which is apt since that's what its currency is worth. The annual per capita Gross Domestic Product is $1700 USD which puts it down there with the likes of North Korea and South Sudan. It can be a nice place, maybe even idyllic, but sometimes abject poverty and the persecution of innocent minorities can take the shine away. A small cost can sometimes come at a high price which might be why the expat community is on the small side here.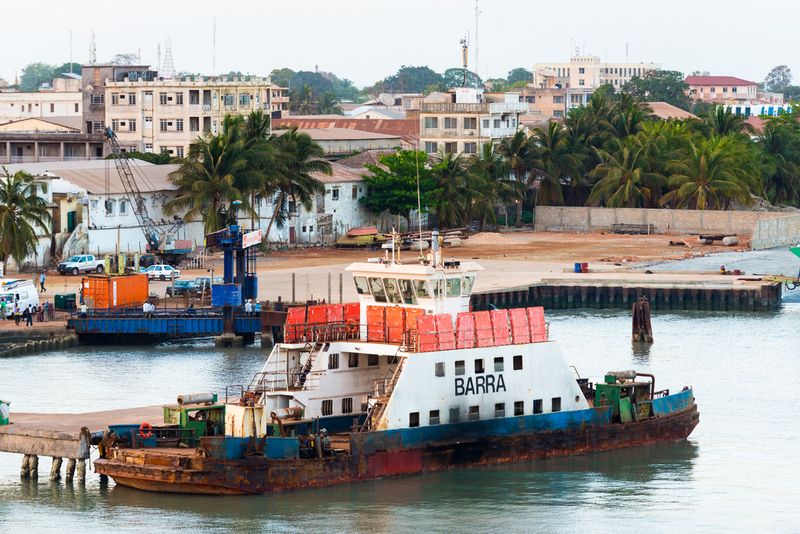 5. Skopje, Macedonia
Skopje is a cheap place to live looking at all the comparisons. A pound of chicken is $2.31 and the three-bedroom downtown apartment is $422. Walmart can't match these prices. Plus it's just been given a modern facelift though it still has an ancient fortress dating back to the fifth century, a fantastic old bazaar second only to the Grand Bazaar in Istanbul and breathtaking mountain lakes and canyons nearby. Lonely Planet says it has some of the most affordable dining in Europe. It is two hours and 47 minutes by car to the renowned beaches and nightlife of Thessaloniki in Greece. It does have an unemployment rate of 27%, but this is a travel site you won't find advertised online. Talk about a hidden gem!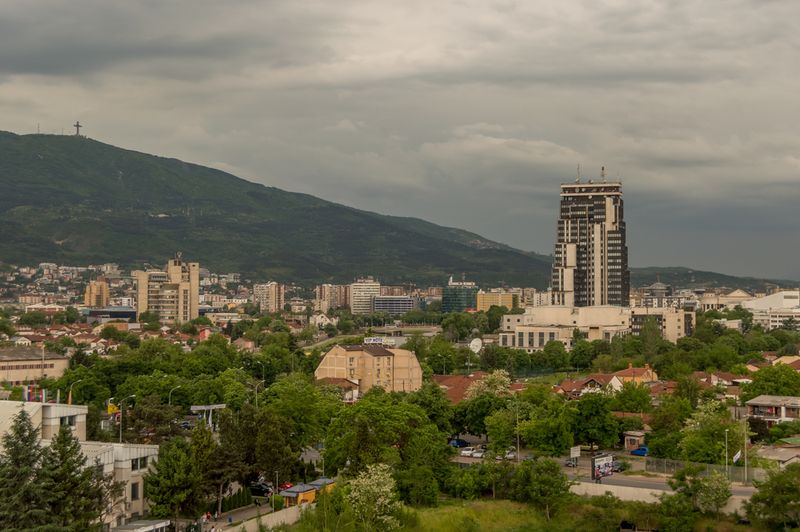 4. Tunis, Tunisia
Recent terrorist attacks, responsibility for which has been claimed by Islamic State militants will wreak havoc on the country's already fragile economy. At least half a million jobs depend on a tourism sector worth over $20 billion and that should be in past tense. The wonderful beaches and the sublime combination of Arab, French and African influences will be cheaper to experience but expats, especially Westerners, will need an amazing reason to settle there. The U.S. State Department advises "U.S. citizens in Tunisia maintain a high level of vigilance, as terrorism remains a significant concern". It doesn't really sound like now is the time or place to look for bargains here, now does it?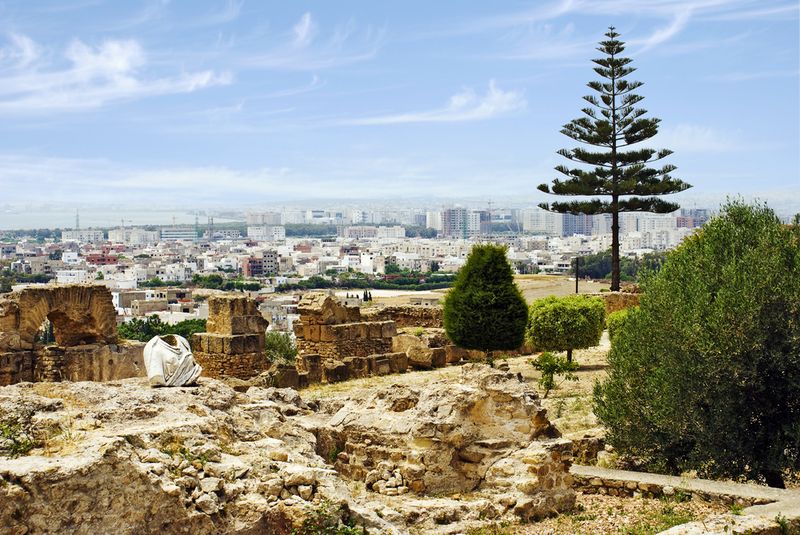 3. Karachi, Pakistan
It sounds fantastic with a wealthy industrial, commercial, artistic and financial hub, one of the fastest growing cities in the world. Called the City of Lights for its nonstop nightlife. Close to fabulous beaches on the Arabian Sea. Less than $400 for a three bedroom place in the city. What's not to like? You can't help but wonder why it is so cheap. Unfortunately, it is not ideal in terms of deadly heat waves, unsustainable power accessibility and high rates of crime. So, if you can look past these headlines, it's one of the cheapest places to travel in the world.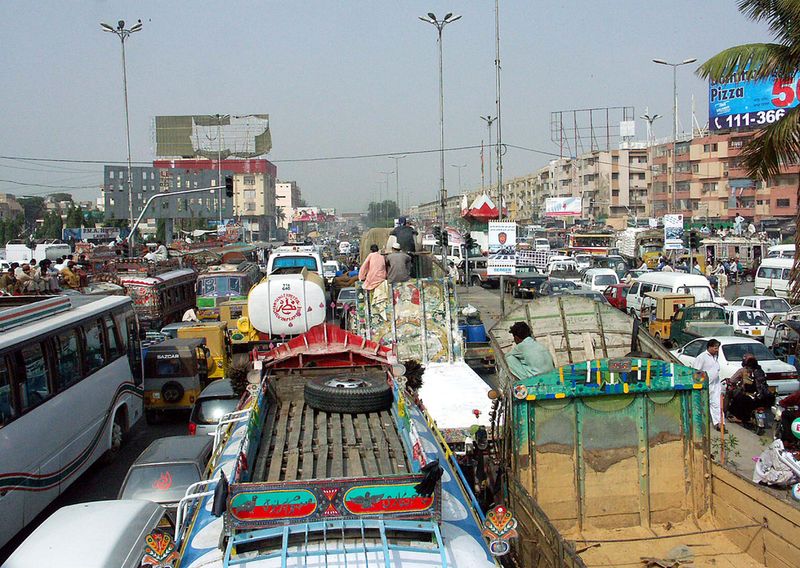 2. Windhoek, Namibia
Windhoek is the capital of Namibia and largest city in the country. It has a westernized appearance and wouldn't look out of place anywhere in North America. Well, except for north of the Tree Line. It is clean, relatively safe, with a stable and occasionally corrupt government it is magically placed in one of the world's most biodiverse and scenic nations. Numbeo.com says a one-bedroom apartment is $491 a month. Most expats can find work in the booming tourism business or the uranium and diamond mining companies. Main courses at the best African cuisine restaurants start at $8. Talk about a cheap date! Those who have traveled here rave about the ecotourism and safaris throughout gorgeous orange deserts. The New York Times put it at #6 of world's destinations to see. Decent wine at $4.83? What are we waiting for -grab a wine glass and go!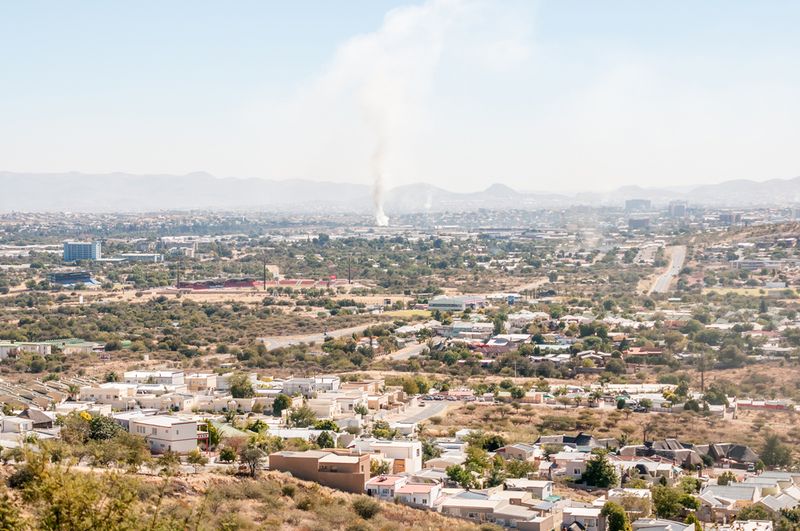 1. Bishkek, Kyrgyzstan
At 63 Kyrgyzstani Som to the dollar, a gin and tonic sets you back about a buck and a half while dinner will be five to 10 dollars. If you must, Marlboro's are 86 cents a pack. According to the Expatistan cost of living chart, the rent for a two bedroom apartment in the expensive part of town is $763 USD. That's about one-ninth the cost for a similar place in the survey's most expensive city, Luanda, Angola. Many of the expats who travel here work the gold mines or teach English to students. It's not the safest place to travel, but when visiting here be sure to take a tour along the legendary Silk Road.