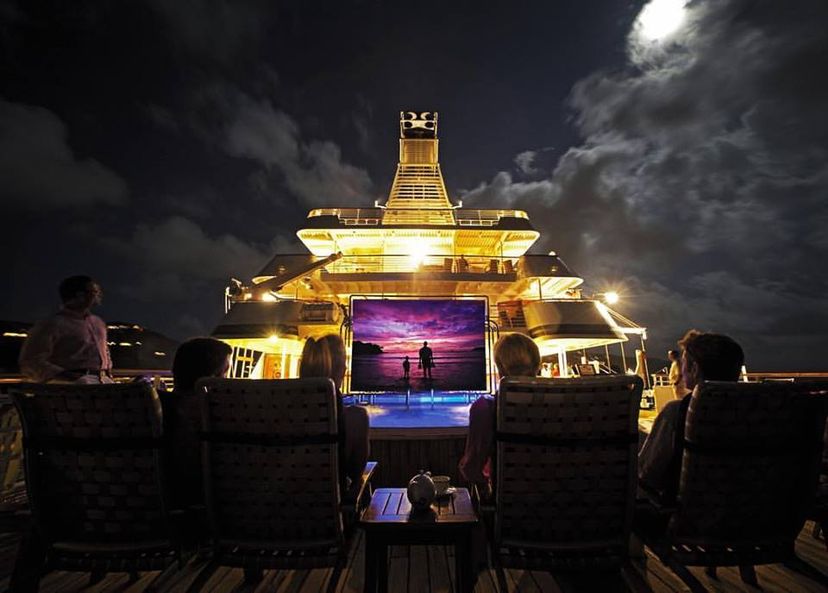 While huge luxury vessels have their appeal (think glitzy shock and awe) and offer a huge amount of choice when it comes to activities, dining and amenities, bigger doesn't always mean better. Cruising aboard a smaller ship offers unique opportunities that those monster cruise ships can't offer, not in spite of their size, but because of it. You have the ability to have intimate experiences into lesser traveled waterways away from the highly trafficked ports that those mega ships frequent. Many of these ships can slide into small ports, scenic canals and waterways or even in to the heart of cities. Here are a few smaller ships and cruise lines that are big on quality.
1. Windstar Cruises
The Windstar fleet features ships that hold anywhere from 148 to 310 passengers. Their flagship, the 310 guest Wind Surf is the largest sailing yacht in the world. With billowing sails and numerous bells and whistles, this ship offers some of the very best small ship experiences, many of which come down to the details. Suites range in size from 188 sq. ft. to 495 sq. ft. and have luxurious amenities like Egyptian cotton linens, granite counter tops and flat screen TVs. This ship was refurbished recently and is famous for itineraries that are a nice alternative to mainstream cruising, including adventures up and down the Mediterranean Coast and some smaller Caribbean ports. On-board activities include a large casino, pool, pool deck, spa, fitness center and several restaurants.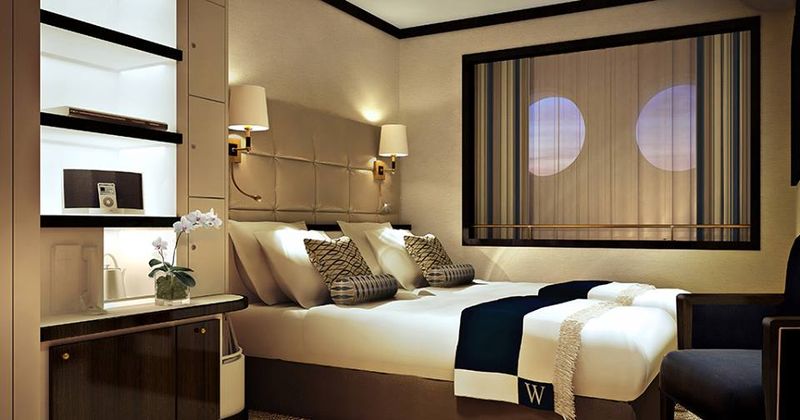 2. SeaDream Yacht Club
The identical 112 passenger yachts SeaDream I and SeaDream II from the SeaDream Yacht Club are famous for their attentive service, which is one of the great perks of traveling on a smaller ship. There is no formalized dress code, and this ship offers open seating for dining, continuing its casually elegant vibe. The rooms are spacious, but don't have balconies (although there is an abundance of deck space elsewhere on the ship, which really negates the need for balconies). Sports platforms offer lots of places to play, with kayaks, sailboats and more. Itineraries vary widely for these ships, and offer a tremendous amount of variety for cruisers. It's rare that you'd see the same cruise itinerary week-to-week.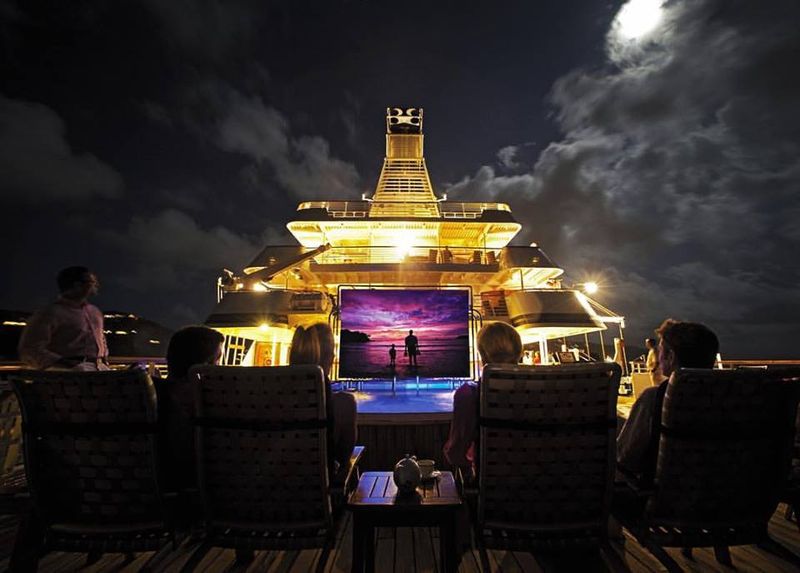 3. SeaBourn
In 2016, Seabourn will be launching the Encore, which will be the latest in Seabourn's fleet. It will be the crown jewel among what are widely considered to be some of the sleekest ships in the world- both in terms of design, technology and amenities. The ship was designed, keeping in mind that most passengers will be on-board for a week or more, and great pains were taken to make even the minutest detail visually intriguing. Some unique, hands-on experiences include "Shopping with the Chef" at local markets. Another signature Seabourn activity is "Caviar in the Surf" where a trip to the beach involves staff members serving champagne and caviar to the guests while they frolic in the surf. Suites are some of the largest in the small ship category and have designer amenities, abundant storage, flat screen TVs, and stone counter tops. Another nice touch; a welcome bottle of Champagne on ice when you arrive.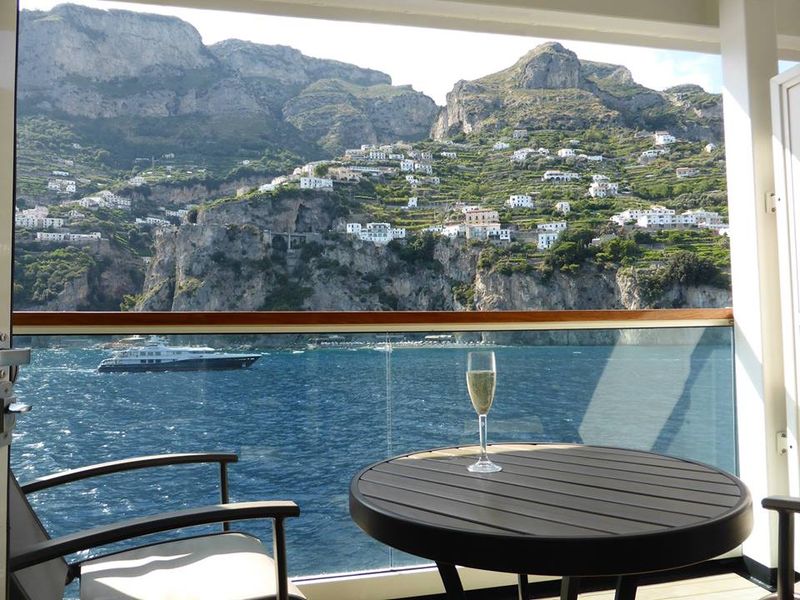 4. Silversea
A family-owned cruise line, Silversea's small cruise ships are all about luxe surroundings, from embarkation to lavish suites to excursions and ship board experiences. All suites feature ocean views, and many include butler service and spacious verandas. They offer all inclusive cruise pricing (including alcoholic beverages and gratuities) as well, which is convenient once on-board (no keeping track!). The smaller size does mean a few less entertainment options, admittedly, but also means less waiting in line and more personalized service. Their most recent addition to their fleet, the 120-passenger Silver Discoverer, was completely refurbished in 2013 to meet Silversea's service standards. This snazzy ship explores several different ports and itineraries, including Micronesia, Melanesia, Polynesia, the Russian Far East, Southeast Asia, New Zealand and Australia. This is a great ship for those who want to get up close and personal with the shoreline, because her shallow draft means being able to get close to shore and take in some spectacular vistas and wildlife from a unique standpoint. Foodie guests will enjoy this ship because of both the quality and the selection of the dining opportunities.
5. Avalon Waterways
River cruising is growing in popularity, in part because of the smaller ship experience, and in part because of some of the glamorous, road-less-traveled destinations that these ships visit. Avalon Waterways promotes itself on the ability to deliver the visual experience, via the views that are afforded by water travel and close proximity to shore. Their hallmark is their spacious suites where many of the beds face huge panoramic windows- which means you literally begin and finish your day living your "room with a view" experience. They also subscribe to the sense of space- both physically in their design, but also addressing the basic fact on smaller river cruise boat: less people= more personal space. Avalon launched two new ships this year: the Avalon Tranquility II winds its way through mostly German and Eastern European waterways (staterooms are a large 200 sq. ft. and feature open air balconies) and the Avalon Tapestry II, which runs itineraries in French waterways (which has two full panorama decks, as well as 200 sq. ft. stateroom with open air balconies).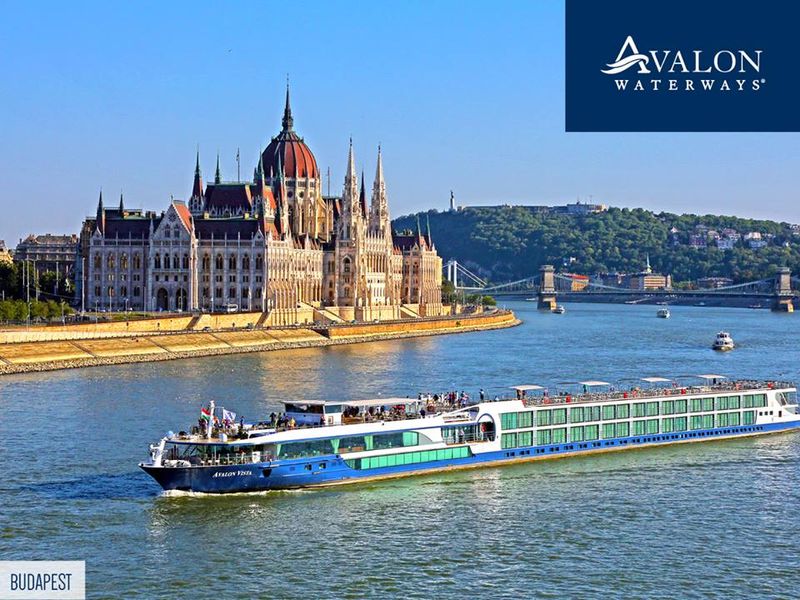 6. Regent Seven Seas
The Regent Seven Seas Navigator is on the larger side of the "small ship" category, with 490 passengers, but cruisers who include balconies as a "must have" on their travel list will take note. Not all of the rooms have balconies, but a vast majority do (95 percent). This larger ship also features very large rooms to go with those balconies, ranging from 300 to well over 1000 sq. ft. This is also a good ship for you if you seek personalized attention from the staff; their staff to passenger ratio is very low. Typically, the low passenger count and the spacious accommodations and public spaces make for a quiet cruise experience. One of the highlights on this ship is the classic Steakhouse Prime 7, which has an elegant dinner club atmosphere, complete with leather wingback chairs.