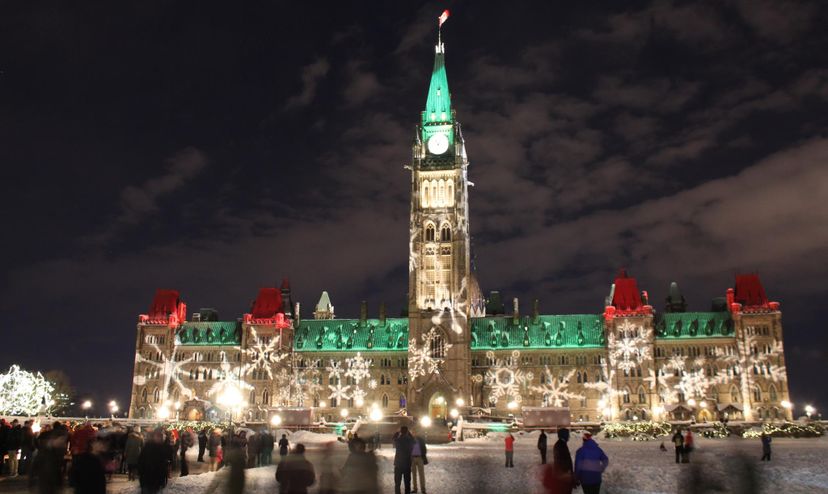 It is one of the most awaited festivals all over the world, where people come from all nooks and crannies to indulge themselves in one epic partying spree. In fact, planning your New Years Eve can be downright stressful and overwhelming. From free outdoor music concerts to dazzling displays of fireworks to black tie galas, the choices are endless. And that's not even the hard part. Deciding where to ring in the new year can be tough, do you stay in your hometown and attend a local party or make your way into a different city to see how they do it? If you want options, you got them. Here are our favorite places to ring in the New Year in Canada:
6. Toronto, Ontario
Whether you are looking for family fun, adults only, a retro party or an intimate pub, the lively city of Toronto has the right celebration for you. The Mod Club in Toronto is the place to head if you are looking for retro, it is wonderfully designed with the famous event "From Britain with Love". The Britain inspired theme of this event has made a landmark in the city of Toronto, making numerous visitors coming to the city on the New Year's Eve. However, that's not the only party in the city. Head to Nathan Phillips Square on New Years to skate on the famous outdoor rink, enjoy a local DJ and local live music and take in the spectacular fireworks display at night.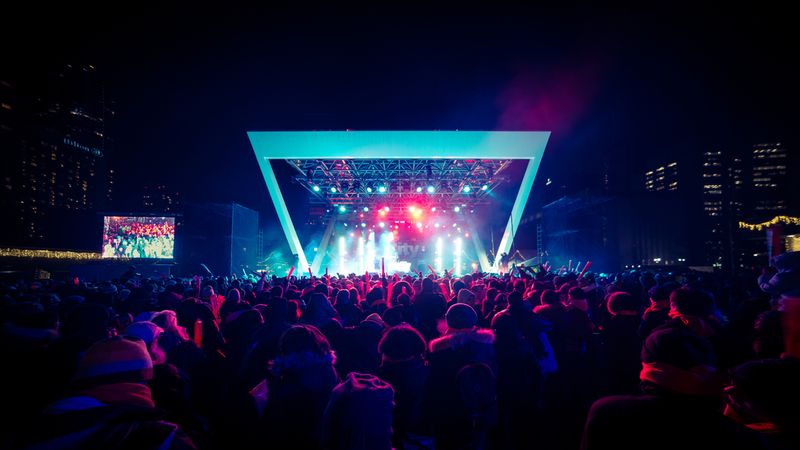 5. Ottawa, Ontario
It is the capital of Canada and one can expect that they go big when it comes to ringing in the new year, and boy oh boy do they ever. Head to Ottawa City Hall where the celebration is known as the TD Hogmanay Scottish New Years Party. Visitors here will have the chance to skate to Celtic music, ice sculpt, scotch taste, listen to live music and more. And when midnight strike, prepare for an amazing display of fireworks off the roof of city hall. Or head to the family event, Rick Chiarelli's New Year Eve where there are plenty of alcohol free events and includes countless entertainers, from magicians to dancers to face painters, and of course some pretty awesome fireworks. Or head to Metcalfe Square and Sparks Street where a free outdoor concert will help you bring in the new year, along with one giant flare and dazzling lights in the sky.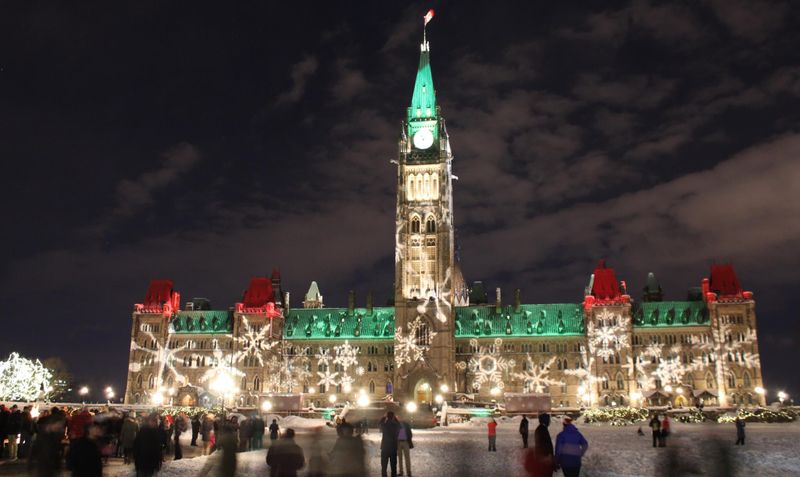 4. Vancouver, British Columbia
One unique way to ring in the new year is to celebrate on the water. The city of Vancouver offers a variety of choices when it comes to NYE cruises and most come complete with drinks, dancing and complimentary champagne when the clock strikes midnight. Pride of Vancouver Charters and its Luxurious Pride vessel is one of the best ways to celebrate. This cruise provides entertainment, dancing and a delicious buffet, all in the luxury cruise ship tradition. If you are single and looking to meet someone to help bring in the new year snap a spot on the queen of Diamonds cruise where a great party brings up to 400 other singles who are also looking to meet someone. Countdown parties, midnight fireworks and plenty of fun is to be had on this New Years Eve experience.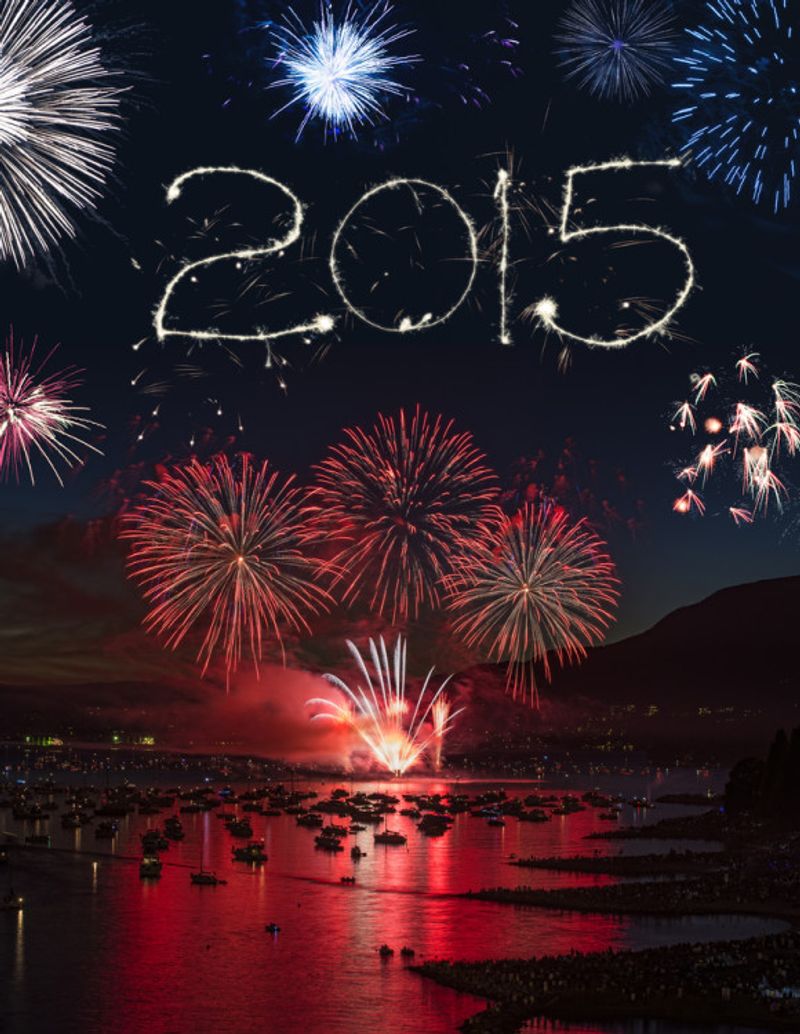 3. Montreal, Quebec
Montreal is really known for its one famous party at the L'Olympia de Montreal, where 2500 people gather to drink, dance and ring in the New Year in one crazy insane party. But that's not the only big party in town. Clubs such as Roxbury, Rouge Nightclub and La Boom can see crowds between 800-2000. Some of these parties even include an open bar and all your drink tips. If you are after more dinner and dancing and less club hopping the choices are endless from the Hyatt Regency Gala New Years Eve party to the La Finale New Year's Eve at Jargo. No matter where you go or what you want to do, Montreal is one of the hottest places to be.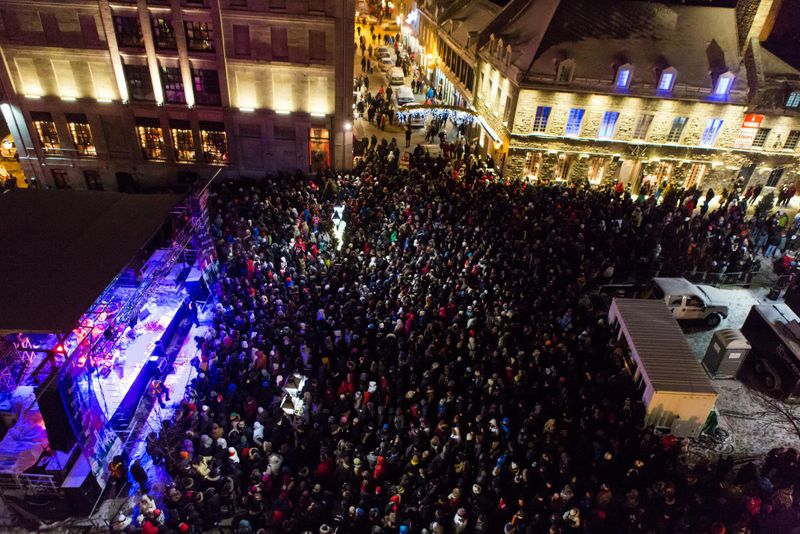 2. Calgary, Alberta
The city of Calgary certainly knows how to include the whole family when it comes to New Years Eve celebrations, but don't let that fool you, there is still plenty of adult only parties too. If you do have the kids in tow though, why not head to Calgary Olympic Park where you can bundle up and enjoy skating, music and family fun, ending with a spectacular display of fireworks at midnight. The zoo offers fireworks a little earlier in the evening for those who want to get their kids in bed earlier, along with zoolight displays, fire pits, wild entertainment and plenty of hot chocolate. For the adults who are looking for a good time head to one of many events including the Mystique Ball, the Black and White Ball at the Casino or the Beatmatrix Gala where you will feel as though you have transported right into Atlantic City. Surely this city is one of the best places to be to ring in the new year.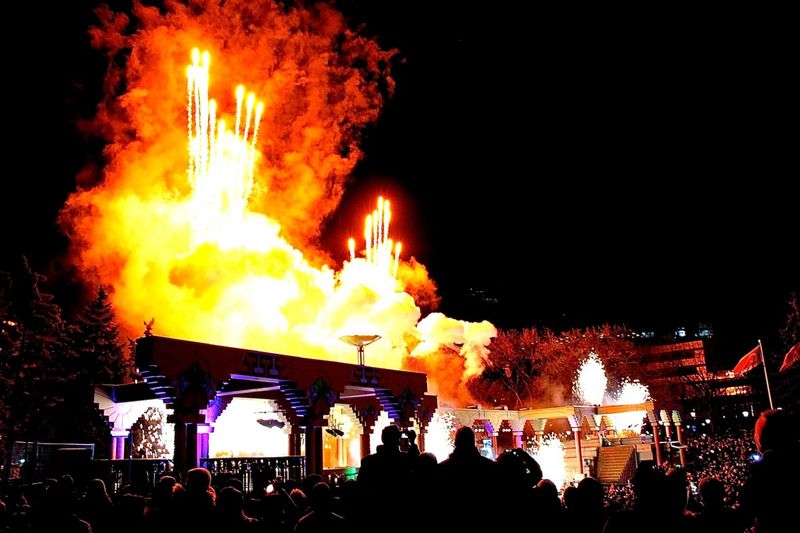 1. Niagara Falls, Ontario
It is Canada's largest free New Years eve concert and fireworks, making it this the number one place to be to ring in the new year. In fact, this concert actually draws about 40,000 people to Queen Victoria Park and along with an epic line up of musical guests, there are two awesome fireworks displays (one at 8:45 for the wee ones and midnight). To help welcome in 2016 Demi Lovato will be the headliner along with other guests such as Sam Roberts Band and Serena Rider. With an abundance of awesome places to eat and stay, this is one Canadian tradition you should do once in your life. Did we mention the falls are also lit up in beautiful colors?