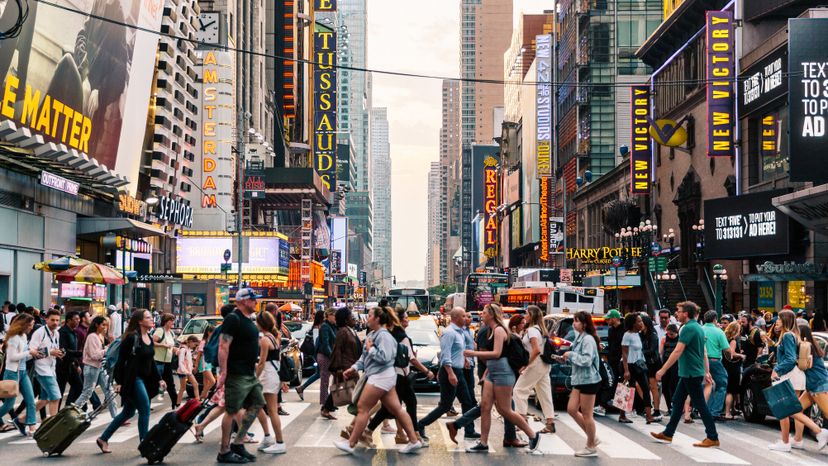 There are many remarkable places located in the United States. From small towns to bustling cities, and beautiful coastlines this country seems to have it all. But where exactly is the best place for visitors? We searched for places that have the best attractions from historic sites to thrilling activities as well as top places for tourism. Here is our list of the top tourist cities in the USA that are worth visiting.
New York City, New York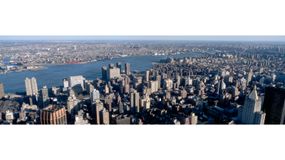 More than 50 million visitors travel to New York City every year making it the number one tourist destination in the USA. New York City is known for its diverse culture and world-renowned attractions. During your stay in the Big Apple be sure to take a free boat ride from Manhattan to Staten Island to check out the Statue of Liberty and to take in the breathtaking view of the Manhattan skyline. You may also enjoy visiting the Metropolitan Museum of Art, catch a show on Broadway, or stop by Times Square where you will see costumed characters and towering billboards. When you're ready to escape the hustle and bustle of the city be sure to check out the serene Central park. Finally, before you leave don't miss your chance to try the city's famous New York-style pizza.
Las Vegas, Nevada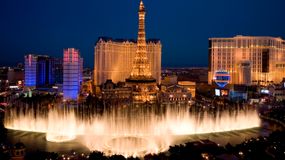 Las Vegas, also commonly known as Sin City, lures all different types of travelers from all over the world. Whether you're looking for world-class entertainment, luxury hotels, or to test your luck at one of the city's many famous casinos, Las Vegas has it all! Las Vegas is also known as a culinary destination as world-famous chefs come here to show off their work! During your stay be sure to stroll along the famous Vegas Strip. But if you're hoping to avoid all the top touristy hot spots you may want to venture outside of the city where you can go hiking and sightsee. Some great places include Hoover Dam, Spring Mountains National Recreation Area, and Red Rock Canyon National Conservation Area. With so much to see and do you certainly will not get bored on this trip!
New Orleans, Louisiana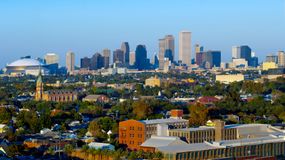 Louisiana's "Big Easy" is definitely worth a spot on your bucket list. This beautiful city is full of culture, personality, and plenty of exciting attractions. One of the best times to visit is during the city's annual Mardi Gras celebrations. The city is also rich in music and is renowned for jazz, blues, and rock 'n' roll. In addition to music, you'll also get to taste delicious food from gumbo to beignets and beyond! During your stay be sure to check out Bourbon Street in New Orleans' oldest neighborhood, the French Quarters. This historic street is bustling and full of famous bars!
San Francisco, California
San Francisco is the 16th most populous city in the U.S. and the fourth most populous in California. This beautiful city is a popular tourist destination and is known for its cool climate, fog, steep rolling hills, and famous landmarks. Some must-see landmarks include the Golden Gate Bridge and the former Alcatraz Federal Penitentiary. We also highly recommend riding a cable car, and checking out the city's Chinatown district! The city is also known for many food trends and boasts plenty of vibrant and trendy restaurants, rooftop bars, and cafes. Finally, San Francisco and the surrounding Bay Area is considered a global center of the sciences and arts where you can check out cultural institutions such as the San Francisco Museum of Modern Art, SF Jazz Center, the California Academy of Sciences, and more. Make sure to pack a pair of comfortable shoes because there will be plenty of exciting things to do and see on this trip!
Seattle, Washington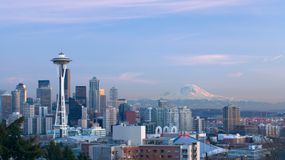 Seattle is home to many famous attractions which makes it a very popular tourist destination. Start your day by ordering a cup of coffee at one of the city's trendy cafe's. Seattle takes their coffee seriously so you know you're about to get a good cup of java. Then be sure to check out the world's first Starbucks. Next, you need to check out Pike Place Market which happens to be one of the oldest and most famous farmers markets in the U.S. Your trip won't be complete without a stop at the city's most famous landmark, The Space Needle. Just be sure to pack an umbrella as the city is known for rain!
Napa Valley, California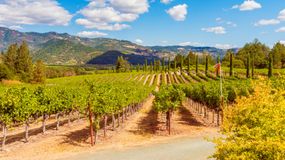 Wine country is calling your name if you love all things wine and scenic views. There are over 400 wineries located in Napa Valley which lure in nearly four million visitors each year. This beautiful place boasts a stunning landscape and a small-town atmosphere that you are really going to love. The wineries offer everything from exquisite wine tastings, delicious food, and shopping. Some of the best wineries include Castello di Amorosa, Chateau Montelena Winery, and Sterling Vineyards but there are many other notable wineries too. While wine may steal the spotlight during your visit to Napa, there are other sites worth visiting. These include Skyline Wilderness Park, Old Faithful Geyser of California, and Calistoga's Petrified Forest.
Portland, Oregon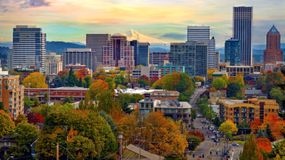 Many people can attest to the fact that it's hard to leave after a visit to Portland. This laid back city is home to some of the friendliest people and offers its guests delicious dining opportunities as well as breathtaking landscapes. You'll enjoy the trendy cafes, bustling restaurants, and beautiful hiking trails. During your stay be sure to visit the city's Japanese Garden. It happens to be one of the biggest Japanese Gardens outside of Japan. The city is also renowned for its breweries and offers you amazing craft-beer.
Honolulu, Hawaii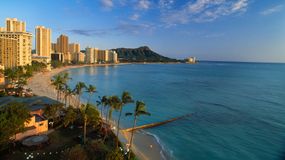 Endless sand and surf await you in Hawaii's capital, Honolulu. This breathtaking city is surrounded by a stunning landscape and with so much nature at your disposal, you will surely need to take advantage of the many outdoor activities such as surfing, snorkeling, kayaking, horseback riding, and more making it one of the best cities to visit in USA. You may also enjoy checking out the Pearl Harbor Historic Site, Diamond Head (a dormant volcano and famous landmark), the Honolulu Zoo, or the beautiful Hanauma Bay.
Sedona, Arizona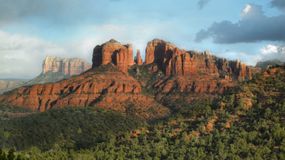 If you love the outdoors you are going to love Sedona, Arizona. This beautiful desert community is surrounded by some of the Earth's oldest rocks and is commonly referred to as Red Rock Country. There are also plenty of magnificent landmarks worth seeing such as the Chapel of the Holy Cross, Bell Rock, Oak Creek Canyon, and the Tlaquepaque Arts & Shopping Village. Just when you think the beautiful sunsets are some of the most breathtaking scenes on earth, Sedona's night sky will astound you. After a day of exploring you can retreat to one of the city's award-winning spas or wellness centers. The city also has plenty of luxurious resorts where you can stay.
Chicago, Illinois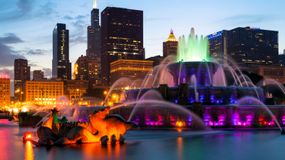 Chicago is America's third-largest city and offers something for everyone from world-class museums to sporting events and amazing food. Your trip to the Windy City will not be complete without trying the famous Chicago-style hot dog, deep-dish pizza, and Italian beef sandwich — trust us, it's worth indulging on this trip! You may also enjoy checking out Millennium Park's iconic "Bean" sculpture as well as the amazing collections at the Art Institution of Chicago or take in the scenery on a river cruise. Willis Tower, America's tallest building is also worth seeing and you should also consider catching a comedy show at The Second City theater where several famous comedians got their starts such as Tina Fey and Mike Meyers.