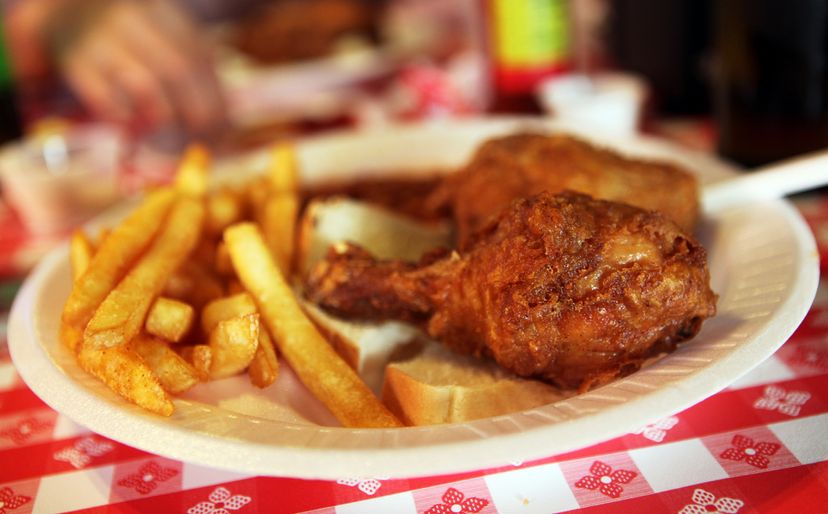 Like so many have said, there's no chicken quite like mama's chicken. But when mama is a master chef of the South…or just a belle who knows how to cook poultry like no other, the other stuff doesn't even begin to compare. That is, until you head to these fine dining establishments and put her version to shame…not that you'd ever admit it. These master fryers know how to season, cook, serve, sauce, prep, and create chicken like we've never seen before. Add in an incredible smell and taste and it's all uphill from there. In fact, they're recipes are so tasty, folks rave about them from states away. Whether they're from the South, or just happened to stumble upon some deliciousness while traveling. Never underestimate the power of a good piece of chicken. And, in our very tasty opinion, here are the seven best places to find them.
7. Busy Bee Café – Atlanta, Georgia
For a city known for its soul food, making a memorable plate of fried chicken is an incredible feat. It's also one that Busy Bee prides itself on. Since the 40s, they've been serving up crispy and tasty chicken. Their secret? Brining the meat for 12 full hours, add a specialty flavored flour, then cook it in peanut oil. Order yours with their signature gravy, and bask it in sides like collard greens or broccoli and cheese casserole. Yum!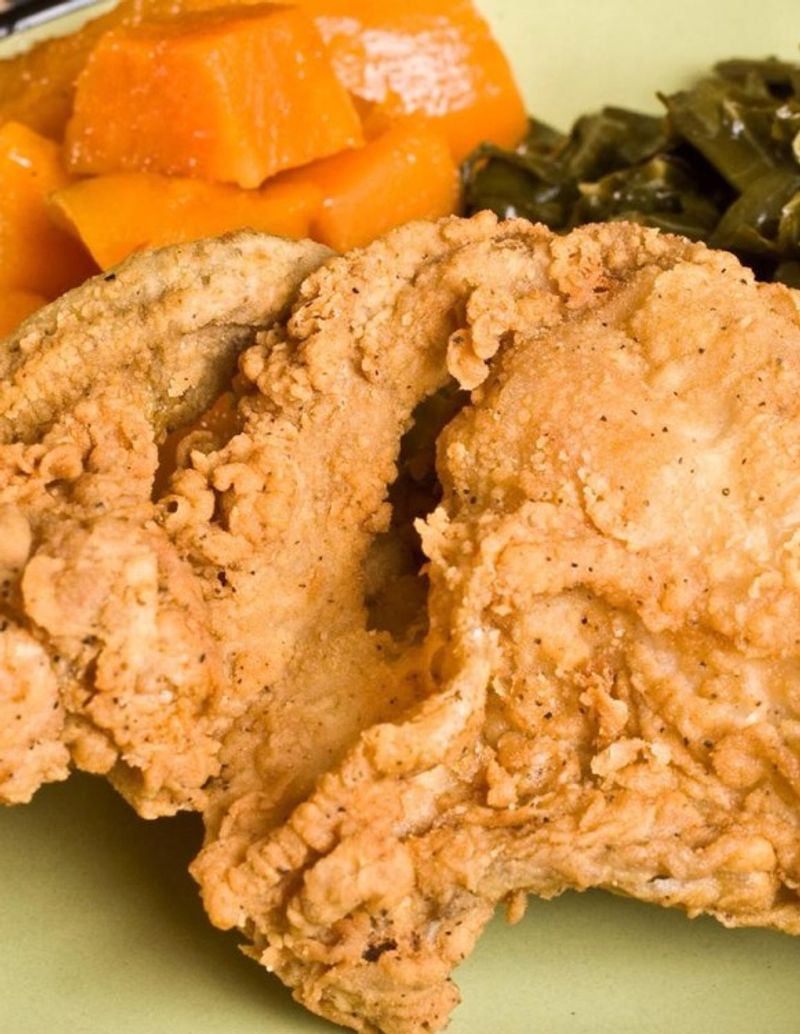 6. Raising Cane's – Baton Rouge, Louisiana
If you're looking for a restaurant that does one thing, and does it well, you're in luck. Raising Cane's offers home-fried chicken with the convenience of fast food. Their meals come in varying sizes, offering eaters chicken strips, french fries, coleslaw, and Texas toast. As well as their signature Cane's sauce – a delicious addition to their hot, flavorful meals. Stop by one of their many franchised locations for a quick take on tasty dinners.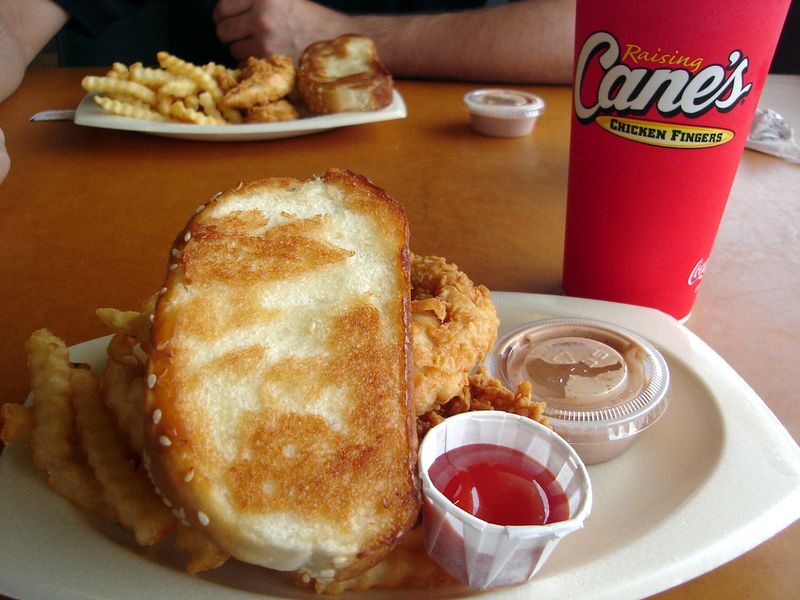 5. Martha Lou's Kitchen – Charleston, South Carolina
Martha Lou is one example of its namesake working behind the scenes – Martha herself, along with her daughter, Debra, are chicken masterminds. And they've been perfecting their method for more than 30 years. Visitors can stop by their pink restaurant – virtually everything is coated in the color – for an added dose of "mama's kitchen" charm. Fan favorite sides include okra stew and their signature pepper lima beans.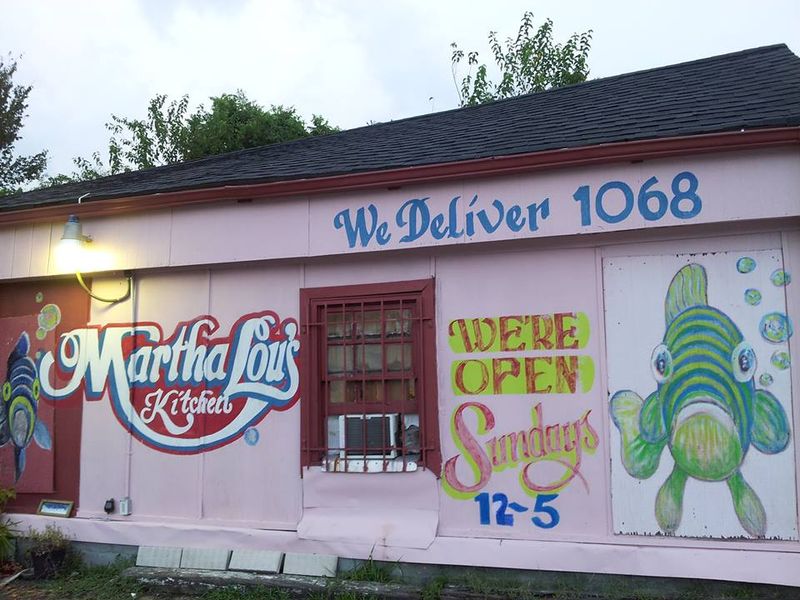 4. Yardbird Southern Table & Bar – Miami Beach, FL
There's a reason Yardbird is winning so many awards and public mentions – their chicken is delicious. Order it alone, with biscuits, or go for the full-meal deal and get their chow-chow cheddar waffles and watermelon (our mouths are watering already), which is topped off with hot honey, and bourbon maple syrup for the waffles. Chicken loving heaven. Oh, and did we mention each meal is plated perfectly, too? Sign us up!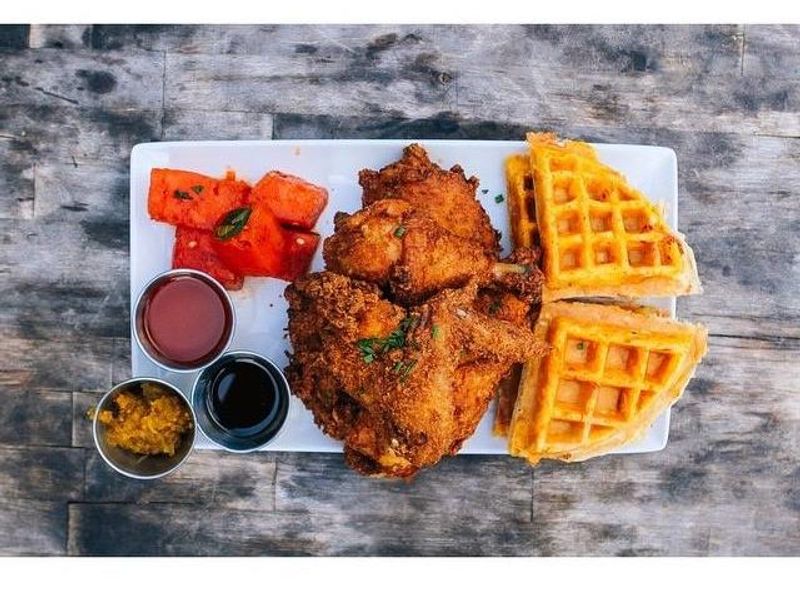 3. Barbecue Inn – Houston, Texas
Self-proclaimed Southern hospitality specialists, Barbecue Inn has been dishing up chicken since the 40s. That's four generations of incredible cooks who have passed their secrets down the line. Eaters can even choose from Southern versions, all white, or all dark meat when ordering their meal. Guests agree that the taste is virtually unbeatable, and that the crisp alone is worth the trip; chicken is served grease-free.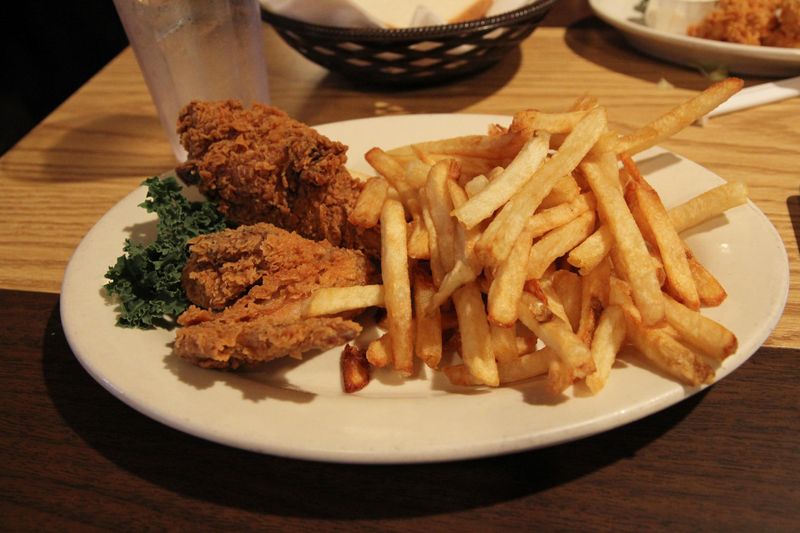 2. Beasley's Chicken + Honey – Raleigh, North Carolina
One of the newer joints around, Beasley's uses modern methods to reinvent an old favorite. Rather than traditional free-fry, they opt for the help of pressure fryers. It might sound new, but the taste is just as delicious as the old school ways. (Likely less messy, too.) Each piece is then topped with a thin drizzle of honey to bring out the Southern flare. Eaters also recommend a side of buttermilk biscuits to take in the whole honey-loving effect.
1. Gus's Fried Chicken – Mason, Tennessee
We don't know who Gus is or how he got so good at frying up birds, but we'll let him cook for us any day. The original was started in Tennessee back in 1953 and the chicken was so good, places elsewhere just couldn't wait to get their hands – or mouth – on it. Today there's locations all over where you can order their crispy, spicy chicken that so many have grown to love.