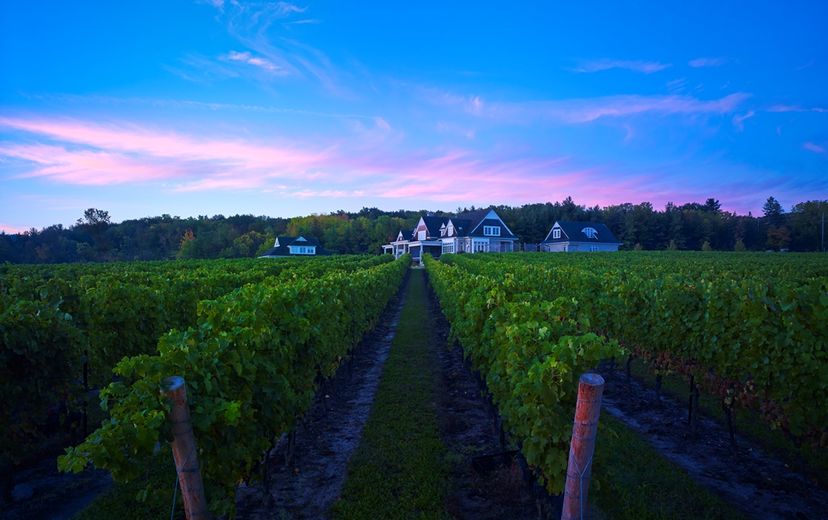 You probably know all the big names of Niagara wine country like Peller, Inniskillen and Jackson-Triggs and while these institutions always serve up a nice drop, there's so many lesser known wineries to explore in Niagara region. Each year we see new entries to the Niagara wine scene looking to stake their claim in Ontario's best microclimate. So why not take a weekend to venture off the beaten path and visit some of these great small wineries… your next favorite bottle may be waiting just around the corner!
7. Pondview Estates
Located in the Four Mile Creek appellation of Niagara-on-the-Lake, Pondview Estates is a small family-owned winery backed by 3 generations of winemaking experience. The Puglisi family's Sicilian roots set this vineyard apart and you'll find little details such as local cheeses and antipasto on offer at the tasting bar, all making for a unique wine experience. Since opening in 2010, Pondview has been producing wines that consistently win awards both at home and abroad, including their 2010 Vidal Icewine which took home the prize of Best Dessert Wine of the Year at the 2012 Wine Access Canadian Wine Awards.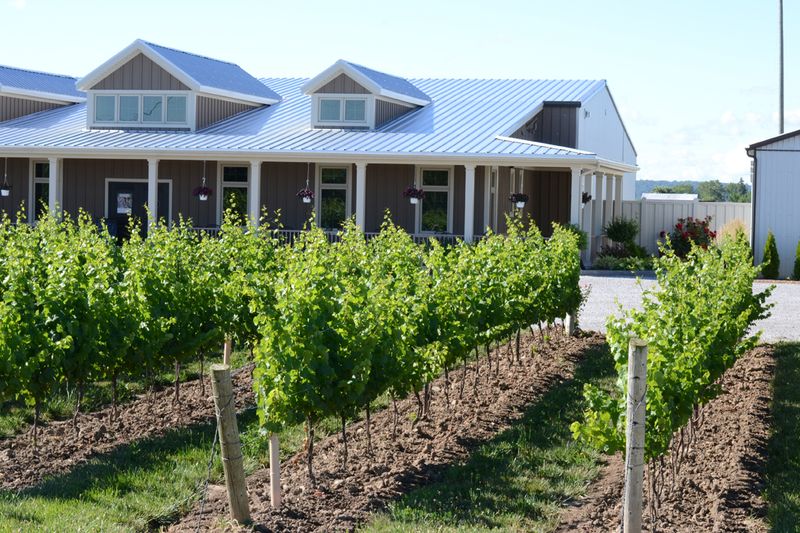 Official Website: Pondview Estates
6.    13th Street Winery
If you venture off the QEW highway at Seventh St between Jordan and St. Catharines and make a right at 4th Ave, you'll come across 13th Street Winery…seemingly in the middle of nowhere. Though not as small as some of the others on this list, its well worth a visit to this vineyard which also offers an on-site bakery, greenhouse and unique art gallery featuring exhibitions by Canadian artists. Specialists in Gamay and traditional method sparkling wines, they have produced a new line of wines called 'Detour' available in both red and white, the name reflects the wineries strategy to venture off the beaten path and try something different. Upon opening the doors of their new retail facility in 2009 13th Street had a vision to stimulate all the senses, not just taste and with all this vineyard has to offer it seems they've done this with great success.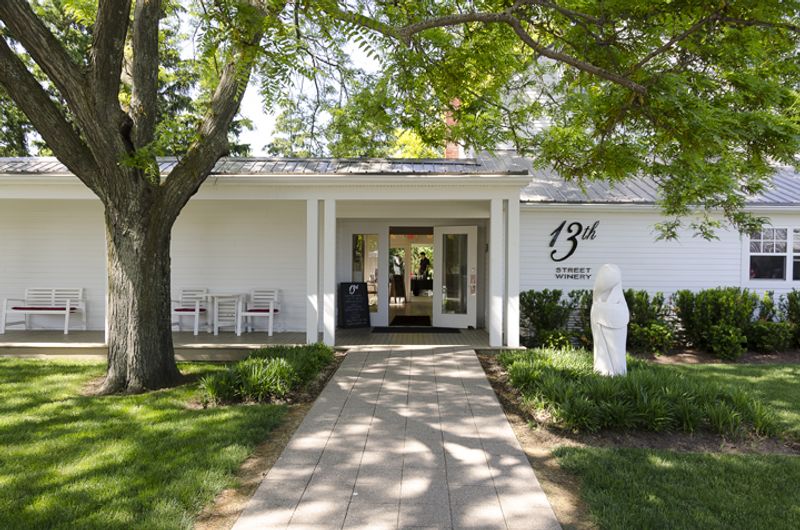 Official Website: 13th Street Winery
5.    Small Talk Vineyards
Newly rebranded Small Talk Vineyards sits on a relatively small piece of land on a quiet country road in Niagara-on-the-Lake. Formerly Stonechurch Vineyards, the Hunse family has been farming this property for almost 60 years. While the location of this winery may be quiet, the new line of dinner-centric wines are anything but. With names like RSVP, Faux Pas and Burning Ambition these wines are a celebration of everything fun and bringing a bottle to your next dinner party will surely spark some lively conversation.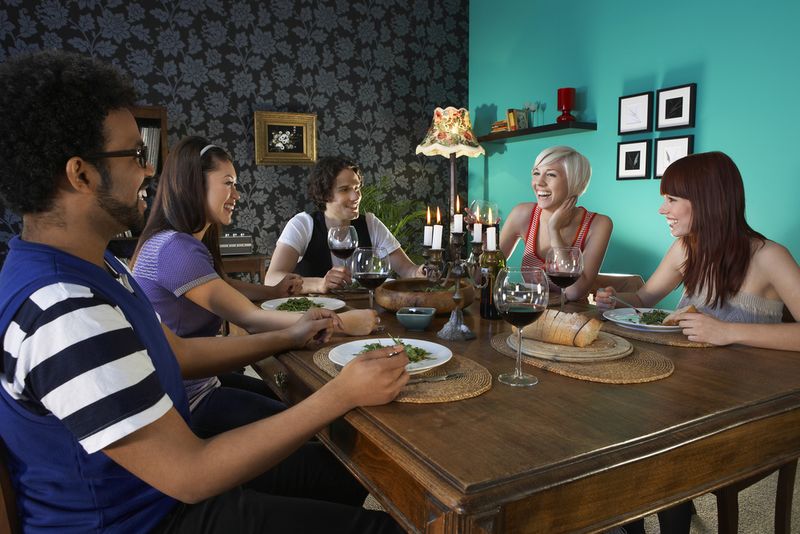 Official Website: Small Talk Vineyards
4.    Di Profio Wines
Among the newest and smallest wineries in this region, it's worth stopping in Jordan ON to check out Di Profio Wines. Three generations of family winemaking have brought them from the vineyards of Italy to the Niagara Peninsula where Fred Di Profio resides as current winemaker. On site you'll find the tasting bar and wine shop called 'The Zinc' as well as a charming 3 room bed and breakfast adjacent the vineyard. The future is looking bright for this little boutique as they've been selling out of cases each year despite increased production, so don't miss your chance to get your hands on a bottle by visiting them soon.
Official Website: Di Profio Wines
3.    Rennie Estate
With one of the oldest vineyard sites of the area, Rennie Estate is a family owned producer of small batch artisanal wines. They consider themselves specialists in Super Niagara Bordeaux blends which use old world techniques resulting in wines with unique richness and complexity. If you're looking for something a little lighter though, Rennie Estate can accommodate with their Pinot Noir and Chardonnay varieties which use fruit sourced exclusively from their own land. With a whole list of awards behind them, make a note of stopping in at this Beamsville gem on your next trip through Ontario wine country.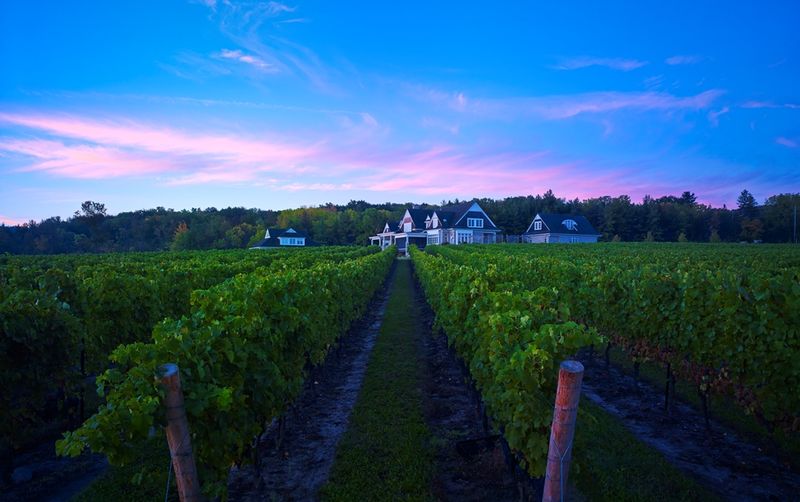 Official Website: Rennie Estate
2.    Frogpond Farm
Travelling down the Niagara Parkway you'll pass many of the big name wineries in Niagara-on-the-Lake but hop one concession west and you'll discover Frogpond Farm, Ontario's first certified organic vineyard. Respect for the land and harmony in nature are key principals here as this vineyard is dedicated to growing healthier, stronger vines without the use of any herbicides, insecticides, fungicides or chemical fertilizers. With plenty of offerings in both red and white wines, check out Frogpond Farm soon and taste the difference organic makes.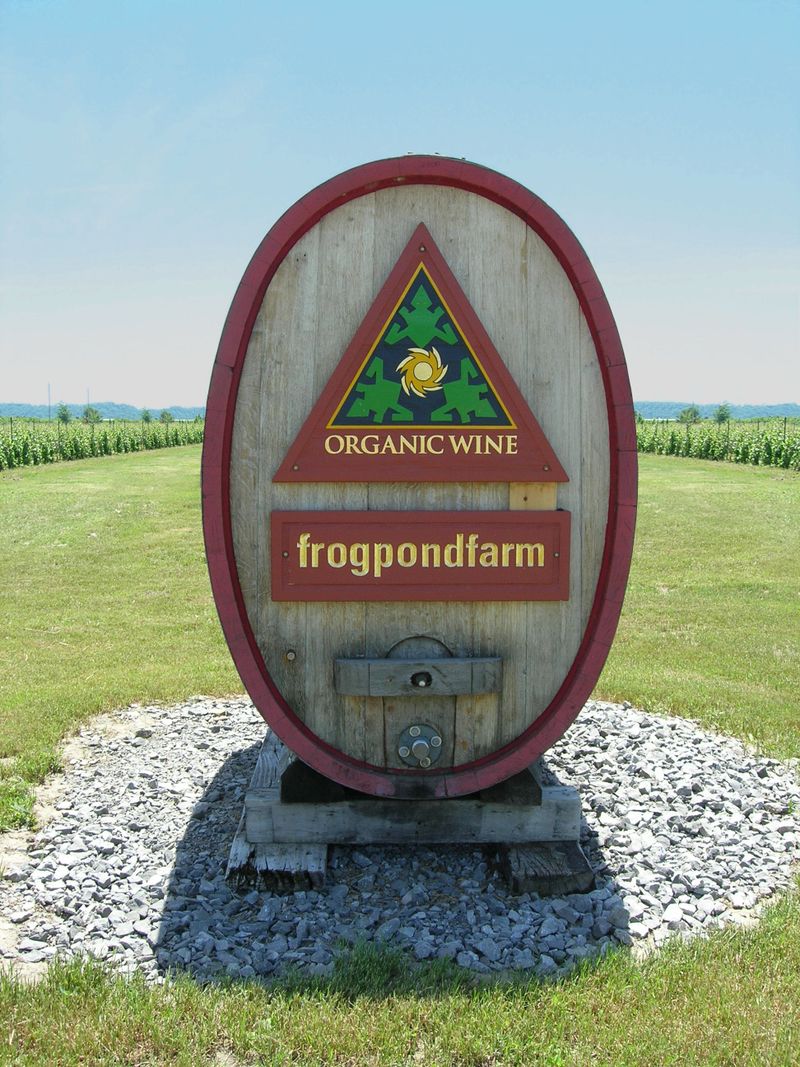 Official Website: Frogpond Farm
1.    Back 10 Cellars
Situated on a small 10 acre plot of land between Vineland and Beamsville lies Back 10 Cellars, the passion project of Andrew and Christina Brooks. This boutique vineyard produces small batch wines from the low-yielding vines creating exceptional products like their multi award-winning 'The Big Reach Riesling'. The family lives, works and plays here and they happily invite you into their space to enjoy the wonderful wines that are the result of a 10 year journey to realize their dreams.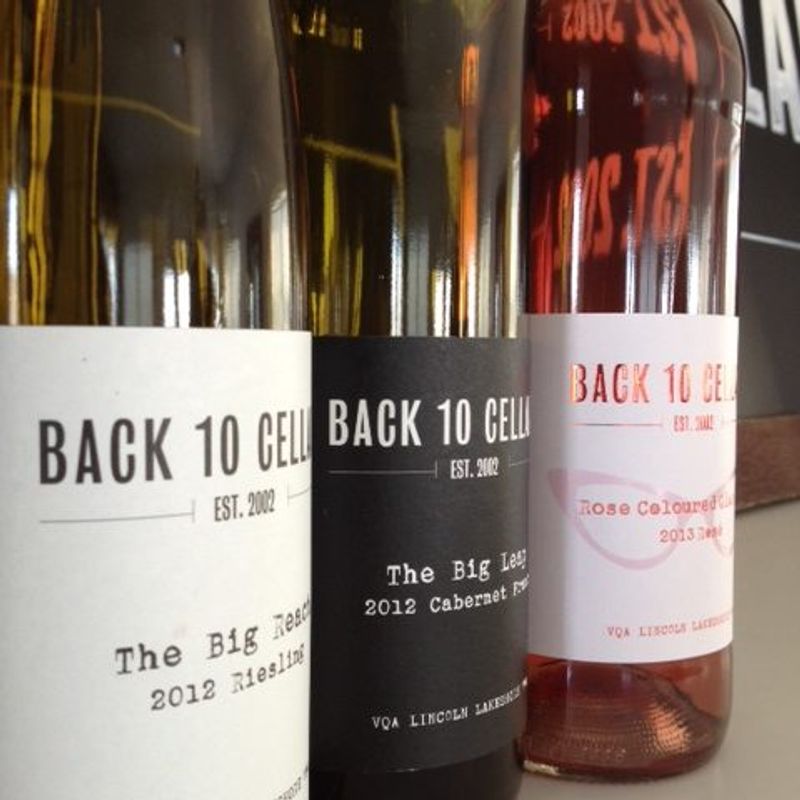 Official Website: Back 10 Cellars