From sea to shining sea, America is a beautiful country filled with varied landscapes, eye-popping attractions and friendly people everywhere you go. Imagine being a new-comer to America and trying to decide where you're going to call home, a tough task considering there are so many great options. Thankfully the readers of Outside magazine have done the tough work for us, Outside surveyed American's from all walks of life to find out exactly what makes their hometown so special in order to come up with this list of the 16 best adventure places to live in America this year:
16. Seattle, Washington
Seattle natives aren't shy to tell you why their city is so special, but spend some time there and you'll figure it out for yourself pretty quickly. A world-class city in a location that's abundant with trees, mountains and water, that's something pretty special. Seattle, known as the Emerald City, has 465 city parks along with Mount Rainier, North Cascades, and Olympic National Park, plus six ski resorts within a three-hour drive. Seattle is truly an outdoor-lovers paradise.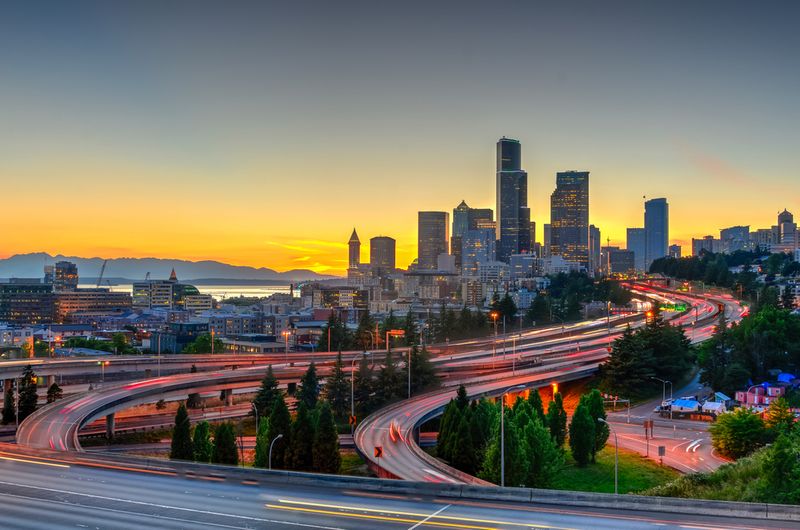 15. Durango, Colorado
Three-time Olympic mountain biker and Durango resident Todd Wells says that people don't move to Durango for a job. They move here for the world-class biking, kayaking or other outdoor activities and they figure out a way to make it all work. Considering that the average home cost is around $360,000, it will take a bit of work, but Durango is certainly more affordable than many other Rocky Mountain meccas. Whether you're into hiking, biking, rafting or just appreciate being in the great outdoors, Durango has it all.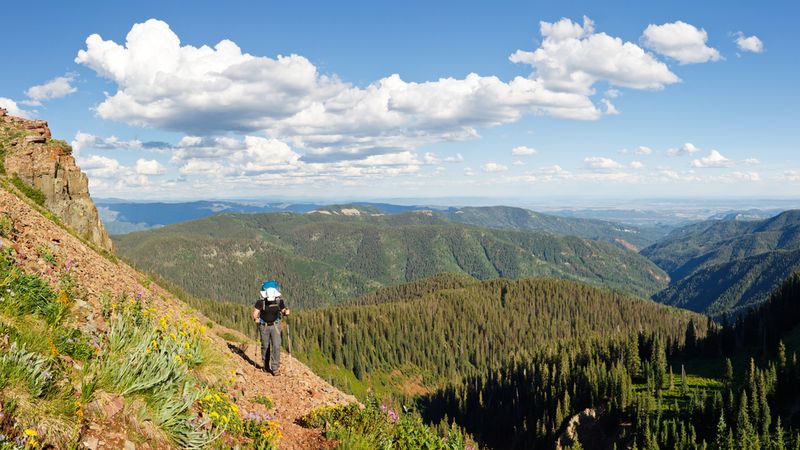 14. Grand Marais, Minnesota
With a population of only 1,327, Grand Marais doesn't seem like much at first, but once you understand its location it all starts to make sense. The tiny one-stoplight town sits between Superior National Forest and Lake Superior and is the only municipality in all of Cook County. This makes it the gateway to the 1.1 million-acre Boundary Waters Canoe Area Wilderness which lies in the forest to the North. Name pretty much any outdoor activity and you'll find it going on somewhere, but Grand Marais also has plenty of shops, restaurants and microbreweries for those days when all you really want to do is relax.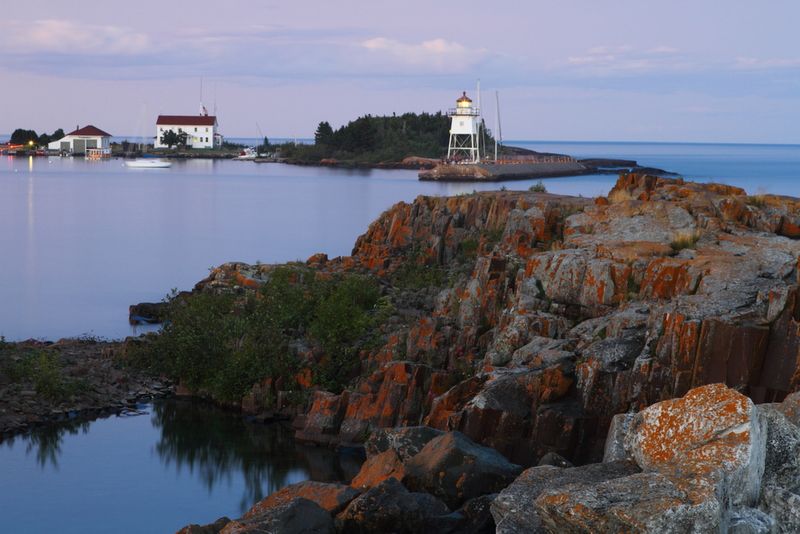 13. Ketchum, Idaho
If you're a skier, you've likely heard of Sun Valley, America's first ski resort and site of the world's very first ski lift. Well, Sun Valley is right next door to the town of Ketchum, so naturally it's a snow-bunny's paradise. The local's don't just stick to the tourist-packed ski areas either; the Pioneers, the Boulders, the White Clouds and the Sawtooth mountain ranges all surround Ketchum providing endless opportunities for world-class skiing of all varieties.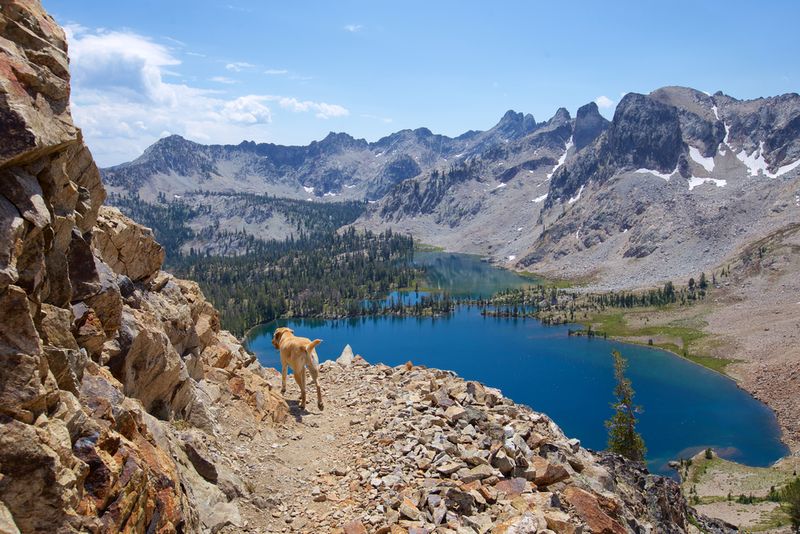 12. Bend, Oregon
Imagine a small-scale version of Portland, except with less hipsters and more outdoor adventurers, this is the kind of vibe you'll get from Bend, Oregon. The city has grown to a population of almost 90,000 and now has 16 microbreweries, a whitewater park and an $11.4 million dollar recreational center, not to mention the resident volcanoes in the Cascades Range. In-town, a hike up Pilot Butte is always a popular activity, while a short drive outside of town will bring you to Mount Bachelor, South Sister and a little further north, Mount Washington. Skiing, mountain biking, hiking and more, Bend provides small city amenities in a picture-perfect outdoor setting.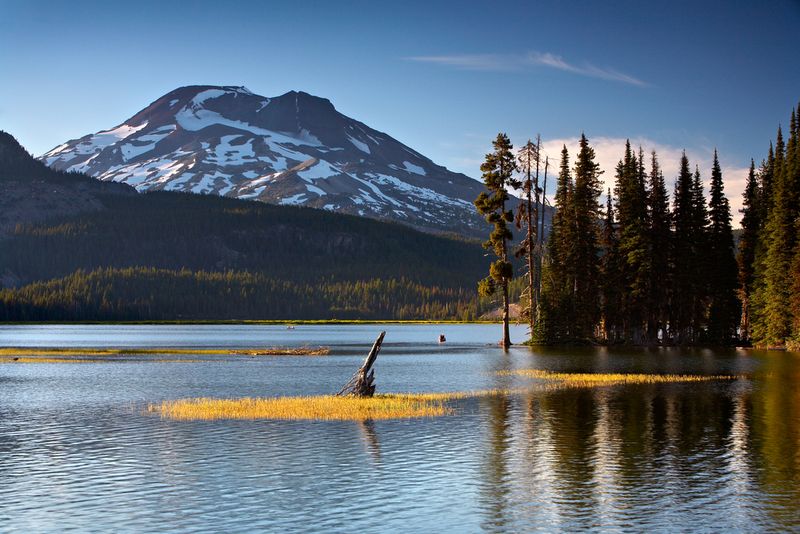 11. Gunnison, Colorado
When a town's elevation is higher than its population, you know there's going to be some great adventures to be had here. Gunnison is located 30 miles north of the famous Crested Butte Mountain Resort, so naturally skiing is a big draw for this town, but it's not the only activity to be found. the nearby Hartman Rocks is located only a few minutes from town and offers over 8,000 acres of prime hiking, biking and climbing land while Gunnison Whitewater Park is a mecca for paddlers. Recover from all those activities with a beer at High Alpine Brewing Company in town.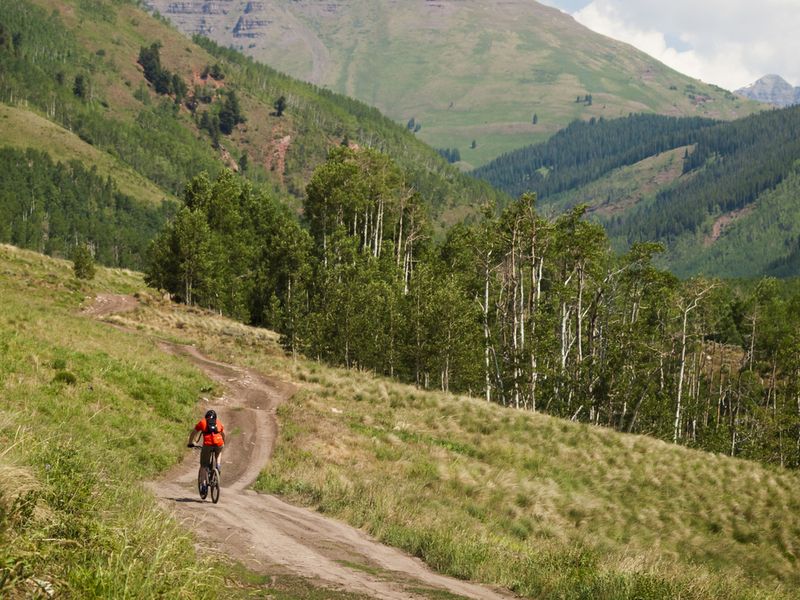 10. Hanalei, Hawaii
If alpine skiing and snow isn't really your thing, perhaps the tropical paradise of Hanalei, Hawaii will sound a little more appealing. This town of only 450 people doesn't have a lot of amenities; you'll find a grocery store, some cafes, a few board shops and not much else, but what it does have is a lifestyle centered around the ocean. Surfing is a way of life so it's not uncommon to see locals getting a session in before and after work, but there's also plenty of other vacation-esq activities like SUP, horseback riding, hiking to waterfalls and of course there are plenty of beaches where you can just sit back and relax.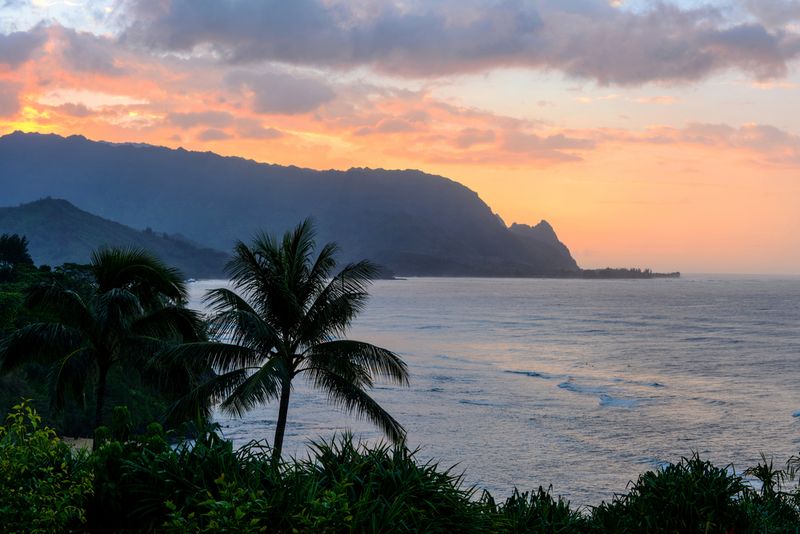 9. Bellingham, Washington
This small, west-coast city's nickname doesn't do it much justice; Bellingham, aka the 'City of Subdued Excitement' is actually surrounded by amazing things to see and do for adventurers of all varieties. A short ferry ride away you'll find the San Juan Islands which provide excellent whale-watching and sea kayaking opportunities, while a 90 minute drive East will get you to the peaks of North Cascades National Park. Combine that with the city's proximity to other outdoor meccas like Seattle and Vancouver and you can see why this small city has big appeal.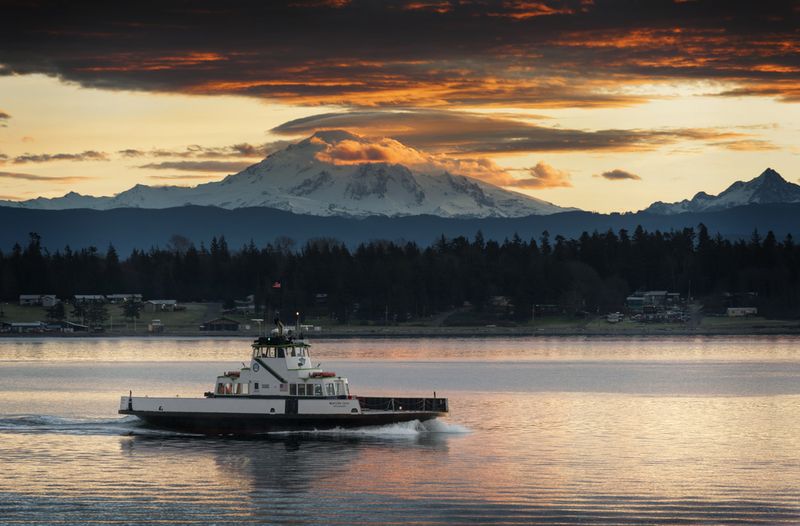 8. Boise, Idaho
Idaho isn't all about the spuds, in the city of Boise you'll find a population over 200,000 and many residents live there strictly for the amazing outdoor options. With a backdrop of the Rocky Mountains, the Boise Foothills provide residents ample opportunity to enjoy the great outdoors and the Ridge to Rivers system makes it easy. This interconnected network of trails and roads courses through the Foothills linking neighborhoods and public lands. with over 190 miles of trails there's a perfect route and degree of difficulty for everyone.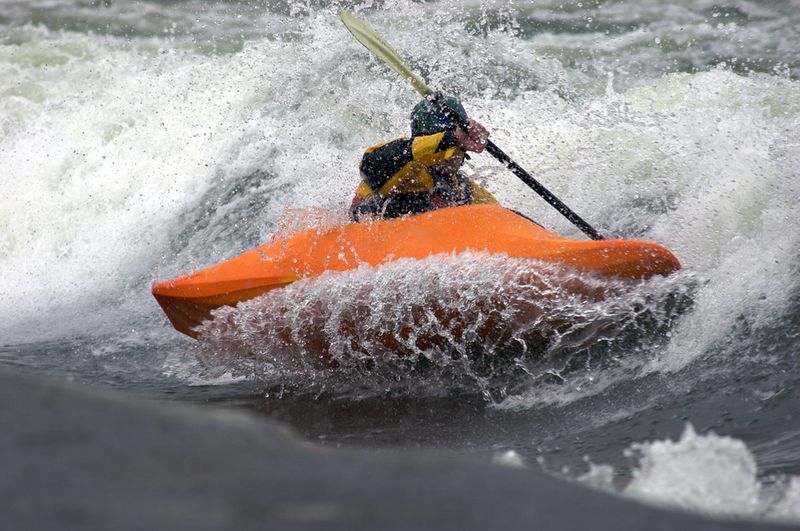 7. Ludington, Michigan
This small city of just over 8,000 occupies some of the best waterfront real estate on Lake Michigan and the idyllic lighthouses and sandy beaches are only the beginning. Ludington State Park and the adjoining Nordhouse Dunes Wilderness Area have a combined ten miles of lakefront property perfect for exploring sandy dunes, camping, hiking, biking, swimming and paddling. In town, the 64-mile Pere Marquette River is a blue-ribbon fishery that flows through Manistee National Forest before reaching the Great Lakes.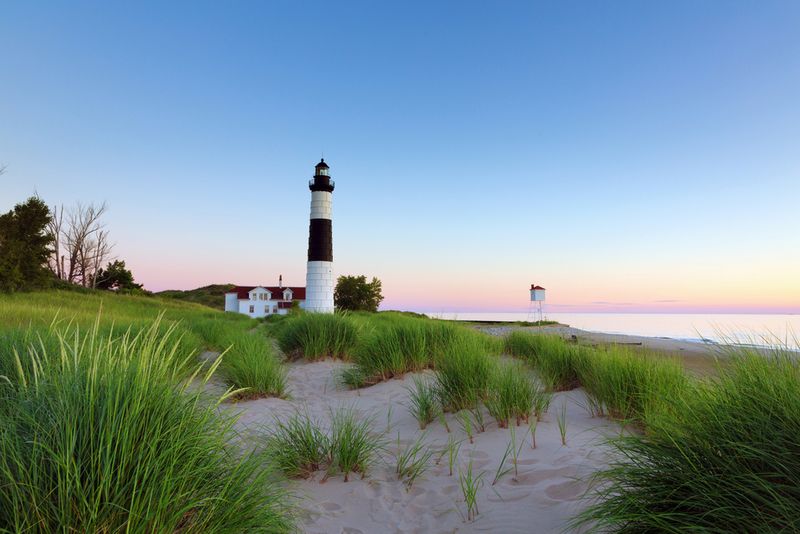 6. Steamboat Springs, Colorado
Colorado has some pretty notable ski and adventure spots, so while you might not have expected a smaller city like Steamboat Springs to appear in this list, residents say it's the city's laid-back approach to adventure and the outdoors that has the biggest draw. Of course there is skiing, though Steamboat's hills are a bit mellower than places like Jackson Hole or Telluride, and the city is also adding to it's increasing network of bike trails and singletrack. Outdoor companies like Big Agnes, Smartwool and Moots all call Steamboat Springs their home, which should be proof enough that this is someplace worthwhile.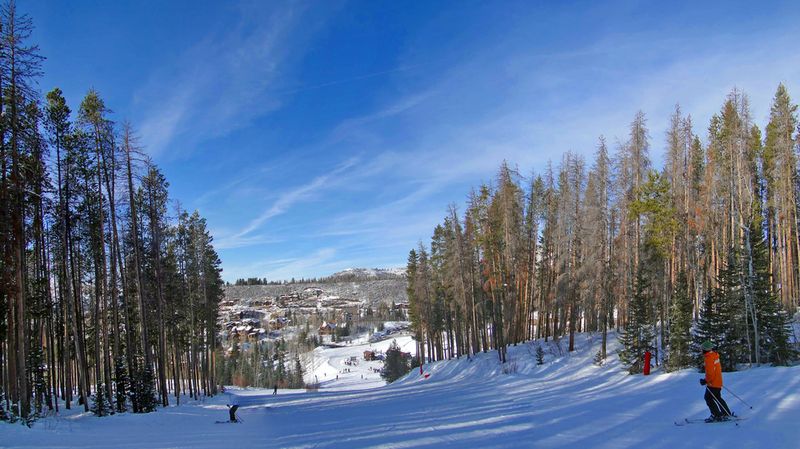 5. Taos, New Mexico
Residents of this Norther New Mexico town say "It's all about the landscape" and when you're bounded by the Sangre de Cristo Mountains how could it not be? Located were the high desert meets the Rockies, Taos has outdoor fun happening no matter the season. In winter it's the bone-dry powder at Taos Ski Valley that draws locals and visitors alike, while summer provides it's own kind of adventure in the form of class IV boating on the Rio Grande or mountain biking on the famous South Boundary Trail.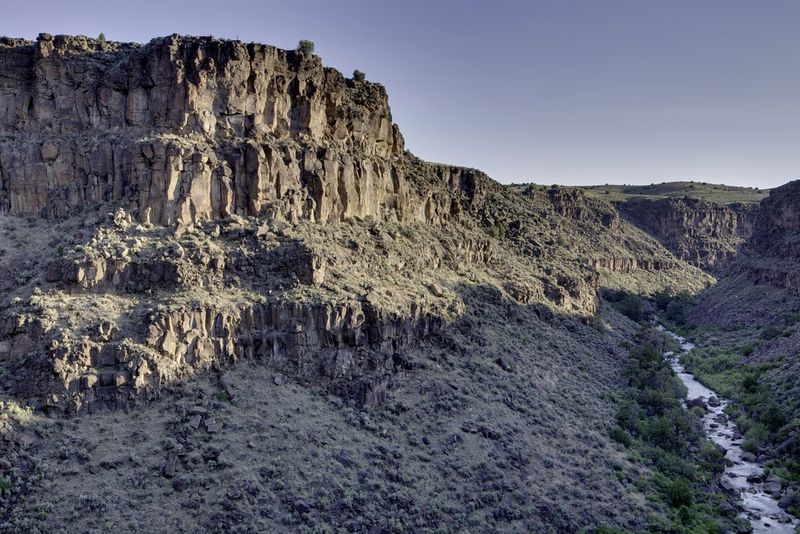 4. Yachats, Oregon
Yachats is a significant step down the population ladder from the previously mentioned city of Bend, but don't let this town of just over 700 fool you, there's still plenty of action to be found here. If living along one of the most amazing stretches of Pacific Northwest coastline sounds like your kind of thing, or you enjoy fat biking on the beach or strolling the shores at low tide, Yachats is definitely the place for you. After a hike with ocean views along Cape Perpetua, you can head back to enjoy a pint at the newly formed Yachats Brewing and Farmstore.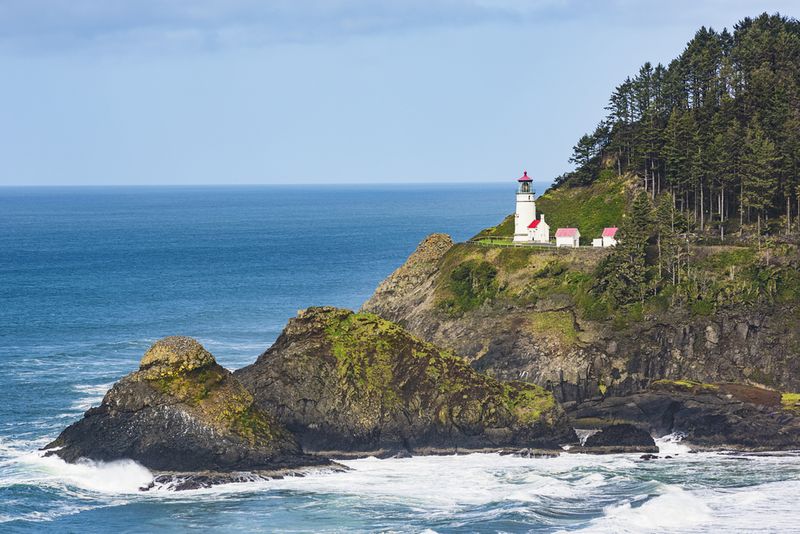 3. Denver, Colorado
The capital city of Colorado happens to be one of the fastest growing cities in the country with transplants being drawn to the big city appeal and eye-popping natural setting. There are few places where you can find the amenities of big city life within easy reach of the Rocky Mountains and their world-class skiing, biking and hiking.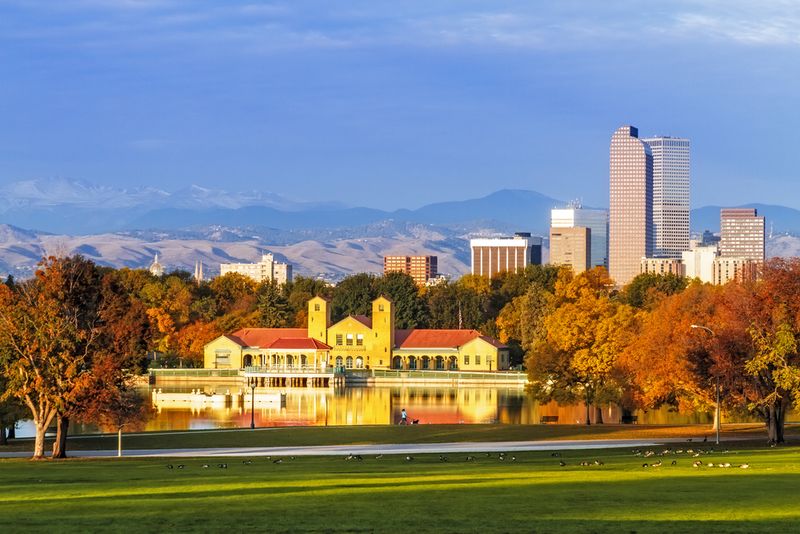 2. Jackson, Wyoming
Jackson, Wyoming admittedly has a few negative things stacked against it; the winters are long and cold, it's a bad area for farming and ranching and the average housing price is north of a cool million. Negatives aside, it's a small price to pay for living in a place that acts as the gateway to two of the greatest national parks in America. Grand Teton National Park is a mere 7 minute drive from town and the famed Yellowstone National Park is under a 2 hour drive away. With skiing, hiking, mountaineering, fishing, hunting and whitewater all easily accessible, it's no wonder Jackson lands at number two on the list.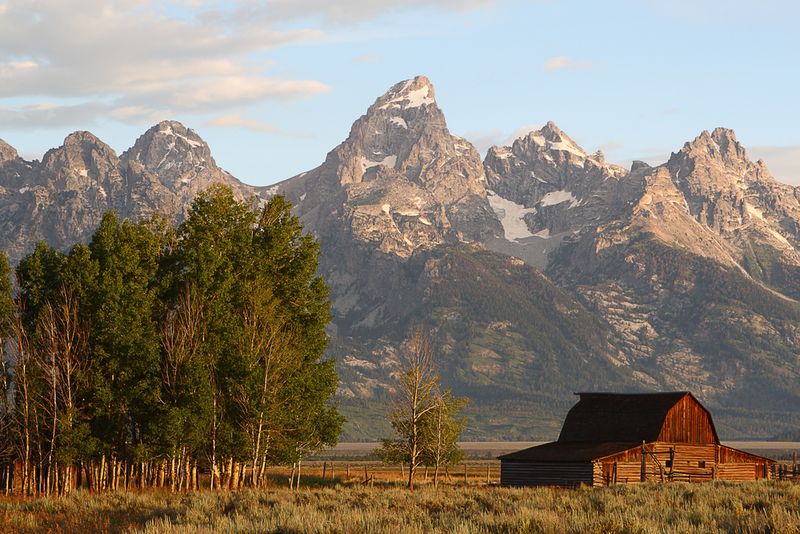 1. Billings, Montana
The scrappy city of Billings, Montana comes out on top defeating prime adventure meccas like Denver, Jackson and Bend to be ranked as the Best Adventure Place to Live in America. There's good reason for this of course, the Absaroka-Beartooth Wilderness Area is only a short drive away as is the legendary skiing at Granite Peak. the Bighorn and Stillwater Rivers provide plenty of opportunity for fishing, boating and kayaking and Yellowstone Park is less than a three hour drive away. Locals say the charm of Billings comes from that fact that it's still really a small town dressed up like a big city. Average housing prices here are still under the $200,000 mark, but don't expect them to stay there for too much longer. Sorry Billings, your secret is out.