The clock is ticking. You have decided to take the plunge into parenthood. Well, almost. What about the things you wanted to do first, and the places you wanted to go? When the babies arrive, footloose and fancy free will not happen while you're carrying a diaper bag, bottle, and stroller. Hmm . . . we need to do this now, before it's too late!
Here are 7 fantastic places you need to travel before you have kids:
1. The Maldives
An intimate, secluded tropical setting, the Maldives has the perfect backdrop. These mystical islands, located in the Indian Ocean, are made up of 1,190 coral islands surrounded by a coral reefs in the lagoon. Various underwater creatures and colorful coral reefs can be seen under the sparkling, turquoise-blue waters, with swimming, snorkeling, fishing, and sunset boat tours. Travel to an uninhabited area of the island, enjoy a sunset tour, dinner under a starlit sky, visit a nightclub or enjoy a spa treatment in your own private bungalow, surrounded by waters of the lagoon.
2. The Isle of Jura, Scotland
The Isle of Jura is one of the Inner Hebrides Islands off of the southwest coast of Scotland, near Glasgow. Jura is a sparsely populated island of about 200 people and 5,000 wild, red deer! Jura is famous for its distillery where award-winning Scottish Whisky is made. With only one shop, one hotel, and one pub, it is a great way to be a part of the local culture. There are two places to dine out, and only one church on the island. Tourists may travel to the mainland via passenger ferry or private water taxis. Public transport is scarce. However, a bus does run several times a day, but the speed limit cannot exceed 40mph due to the number of curves and hills and wildlife meandering down the roads. Craighead Village Hall houses the Ceilidh dance event. The Jura Music festival is held in September.
3. Disney World
If you really want to see the sights at Disney World, the best time is before you have children. Tons of romantic, unique, adult-oriented experiences await with luxurious resorts and hotels such as Waldorf Astoria, Ritz Carlton, and Marriott, five-star restaurants, and exceptional nightlife.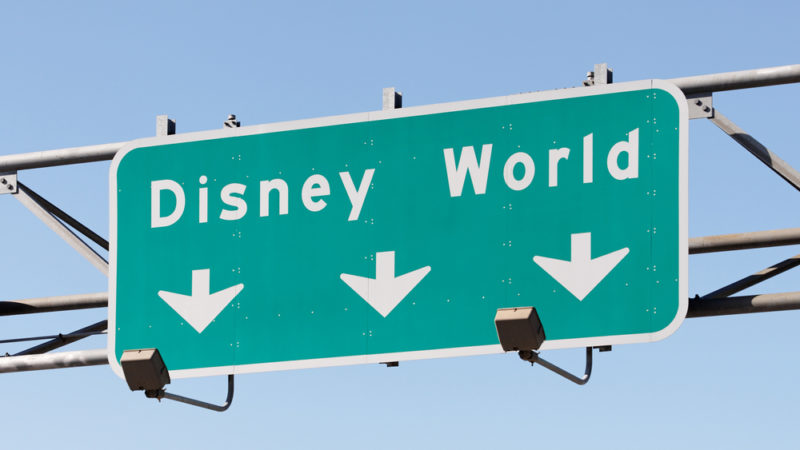 4. New Zealand
New Zealand is the new hot spot to see, and is worth every minute of a long, 13-hour, flight. This is one expensive trip that children would not be able to comfortably endure. Travel to Auckland to the Sky Tower to see a view 610 feet high from a 360 degree angle; attend wine tasting at the wineries; sail or hike at the Bay of Islands; watch the blue penguins march back to their nests in the city of Oamaru. Bunjee jump off the Kawarau Bridge, skydive, or enjoy exciting white water rafting over grade five rapids.
5. Moshi, Tanzania
Are you ready for a serious thrill by hiking 19, 341 feet up Mount Kilimanjaro? Would you like to camp in a wildlife sanctuary of Serengeti National Park? Go to the Maasai Manyatta homestead for a cultural experience with tribal dress, beaded necklaces and handcarved walking sticks.
6. Alaska
Ready for a chilly destination? Alaska offers bumpy bush plane rides, mining adventures, flying over the alpine-like tundra, granite gorges, and glaciers around Mount McKinley. Heli-ski down the powdered slopes, visit a sled dog kennel, and take magnificent photographs at the Denali National Park and Preserve.
7. Napa Valley, California
Chardonnay, Merlot, and Pinot Noir can be sampled in the more than 400 wineries surrounding Napa Valley. Enjoy the local bounty from the outdoor markets, or have dinner at a quaint bistro. Vineyard tours are offered, along with bike rentals and a lot of walking.
As you can see, these destinations would be more fun and appropriate before the children arrive. But when they do, you will have exciting and fulfilling memories that will last a lifetime.