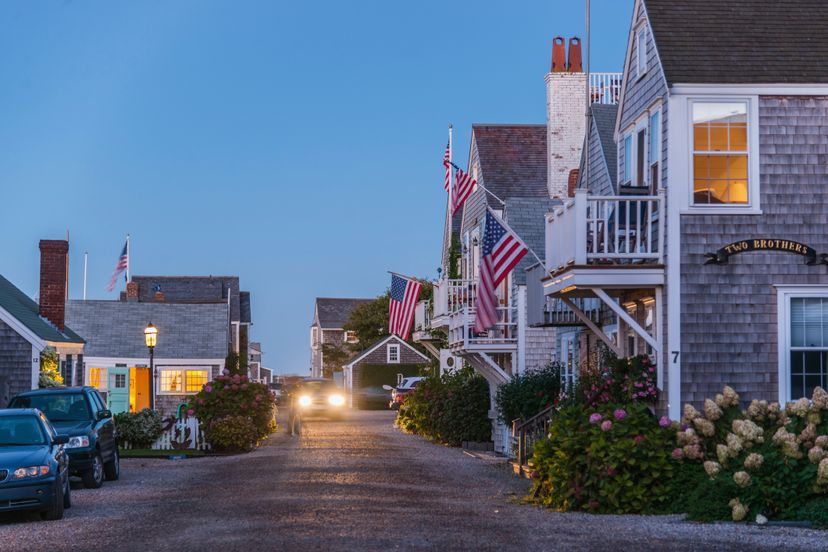 Often when planning a trip, many people first think of their favorite big cities such as New York, Los Angeles, and Miami, but there are so many small towns in the United States that offer a whole new vacation experience. Many of these small towns have family-run shops and restaurants and an intimate feel, which can bring a whole new appreciation to its visitors. If you're hoping to visit a small town for your next trip, check out 20 of the best in the U.S. 
20. Vernal, Utah – Population 10,334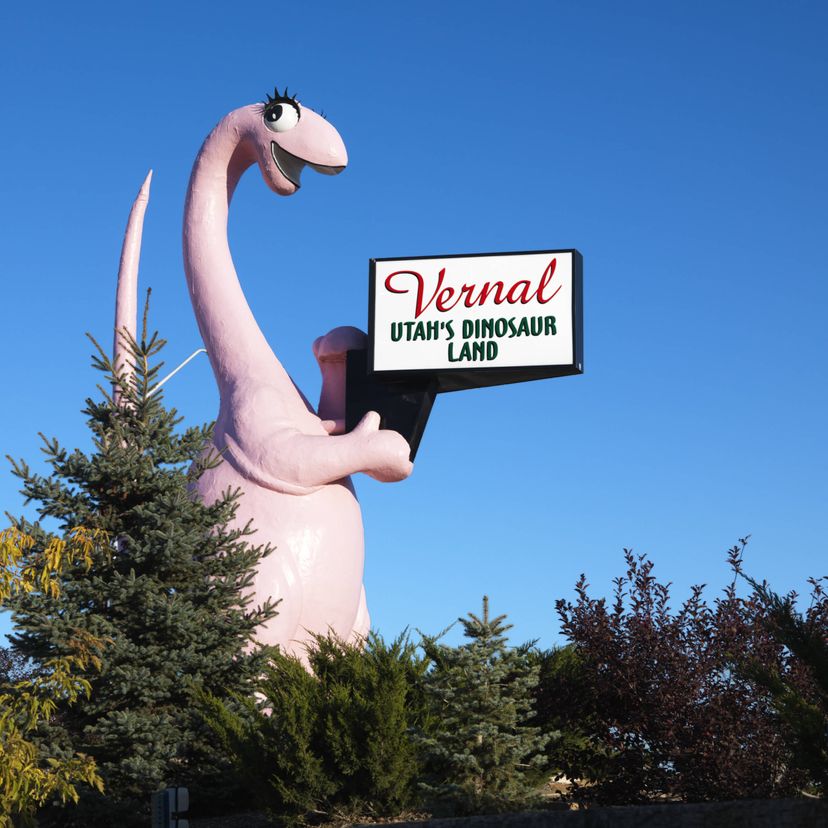 Vernal, Utah is often described as Jurassic Park meets the Wild West. The land around Vernal is rich with fossils from the period which began about 200 million years ago and has become the most popular prehistoric period in the contemporary imagination. The Carnegie Quarry contains approximately 1500 actual dinosaur bones embedded in the rock. The towering pink dinosaur that greets you on arrival indicates the town's main industry. They even discovered remains of a previously unknown species of dinosaur here in 2010.
19. Homer, Alaska – Population 5310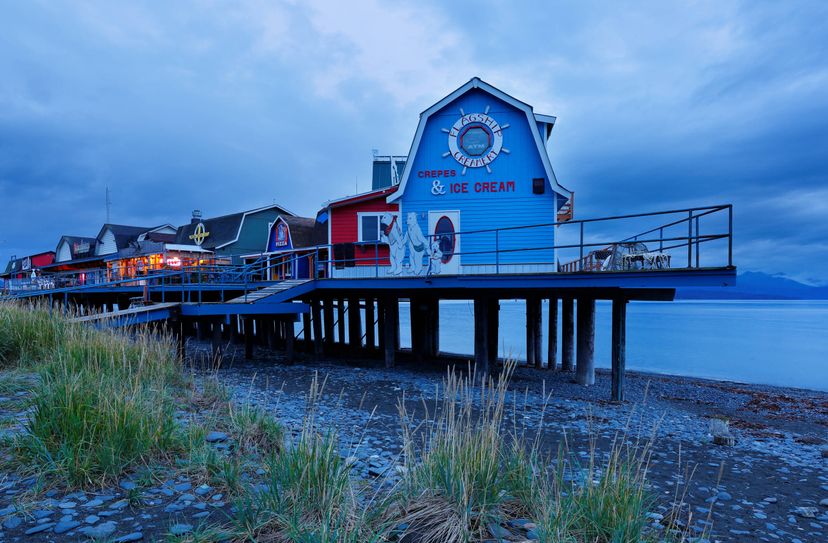 What dinosaurs are to Vernal, the Northern Lights are to Homer, Alaska. This small town lies just below the 60th parallel, sometimes shorthand for the beginning of the real Arctic. Fall is the peak season to view the Aurora Borealis but there are also a few more things to do in Homer when the Northern Lights aren't as visible. Homer offers a great opportunity for halibut fishing as well as spectacular state parks with glaciers, trails, and kayaking.
18. Custer, South Dakota – Population 2000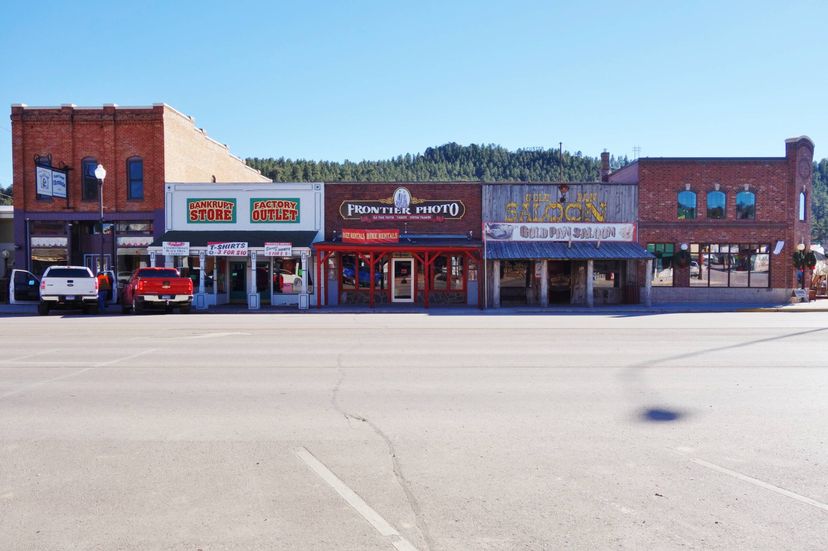 For the scent and sound of the old west, head to Custer for the annual Buffalo Roundup at Custer State Park, which really is a home to where the buffalo roam. Aside from the buffalos, Cluster also offers an Arts Festival chili cook-off, or for those born to be wild, the annual Sturgis Motorcycle Rally. Mount Rushmore, Badlands National Park, Black Hills National Park, and the iconic Devil's Tower National Monument are also in close proximity to Custer making the location even more enticing. The town dates back to 1874 and has buildings from the 1880s but still has only about 2,000 people living there. 
17. Stowe, Vermont – Population 4314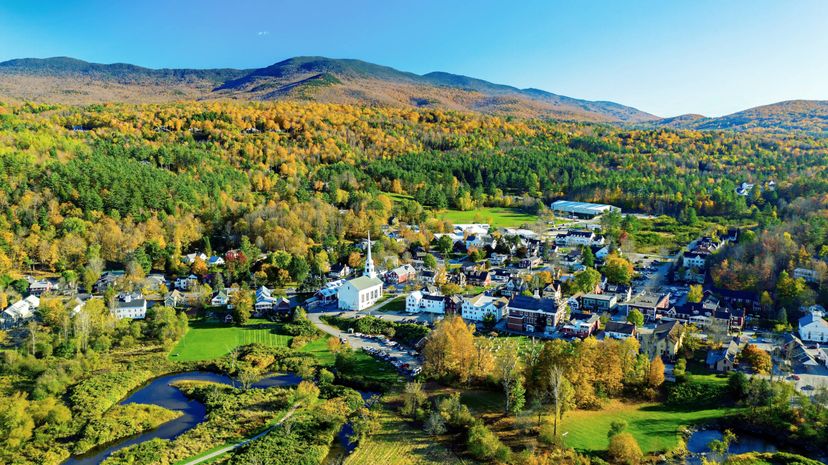 Stowe in Vermont is a favorite for downhill skiing but it has diversified into an interesting year-round destination as well. Among its claims to fame is a resort run by the Von Trapp family of The Sound of Music. It is also just 10 miles from the ice cream sacred site of the original Ben and Jerry's, complete with a graveyard for old flavors. Additionally, there is an active arts scene in Stowe which makes it a 'something for everyone' kind of place in a small, picturesque alpine package.
16. Whitefish, Montana – Population 1657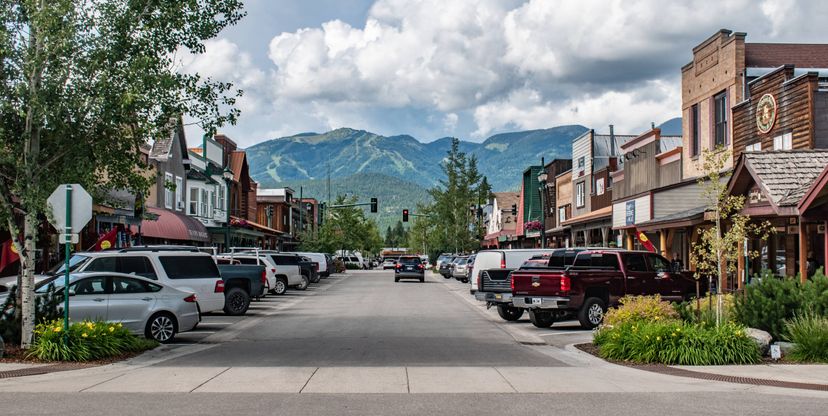 Like many of the cities on the list, Whitefish is a charming little place that is a gateway to the jagged natural beauty of Glacier National Park, right on the Canadian border. Three iconic North American species have been brought back from the brink of extinction in the Park; the peregrine falcon, gray wolf, and bald eagle. Sadly the other threatened extinction is tougher to avert. The fabulous glaciers after which the park is named are disappearing due to climate change.
15. Thibodaux, Louisiana – Population 14,563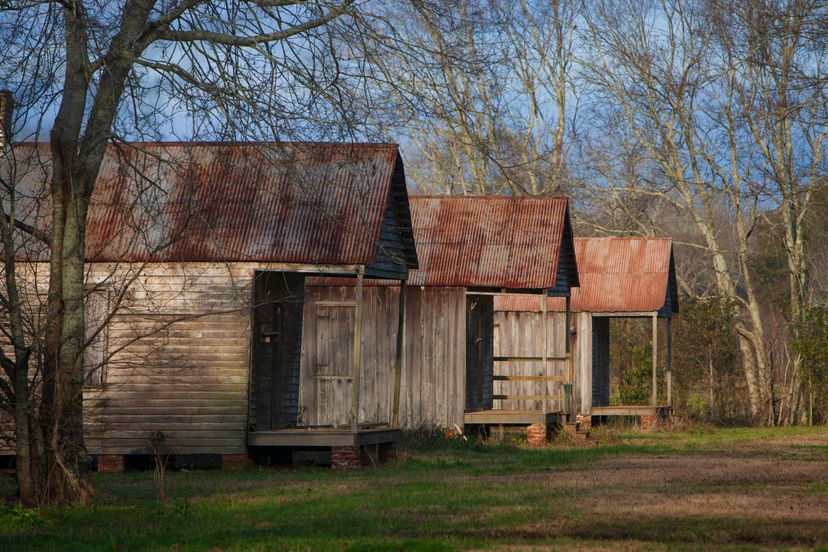 Thibodaux, Louisiana is a small town that remains a center for Cajun history and culture. Laurel Valley village shows what's left of the 19th-century sugar plantation, while bayou tours and the Acadian Cultural Center show the region's colorful past and present. Another great stop is the Donner-Peltier Distillers which is a craft distiller that makes a series of rums named after Rougaroux, the legendary Cajun werewolf.
14. Put-In-Bay, Ohio – Population 137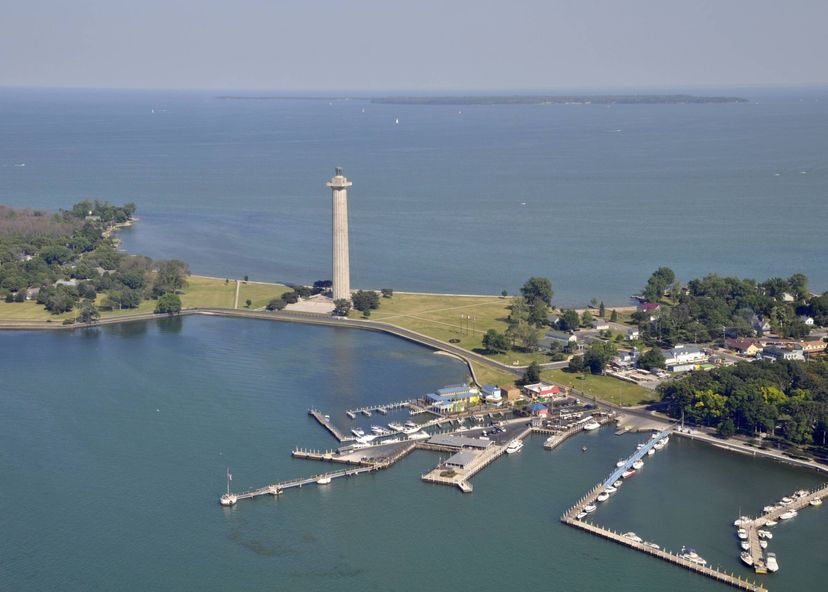 This tiny village could be called a 2×4. South Bass Island on which it rests is just 2 miles wide and 4 miles long. It is a decidedly laid-back kind of place. The town's website promises "the best walleye and perch fishing in the United States" and water-related activities abound. There are even two local wineries. The biggest annual event is the commemoration of the town's role in the War of 1812 naval Battle of Lake Erie in which the American fleet led by Oliver Hazard Perry. 
13. Nashville, Indiana – Population 1082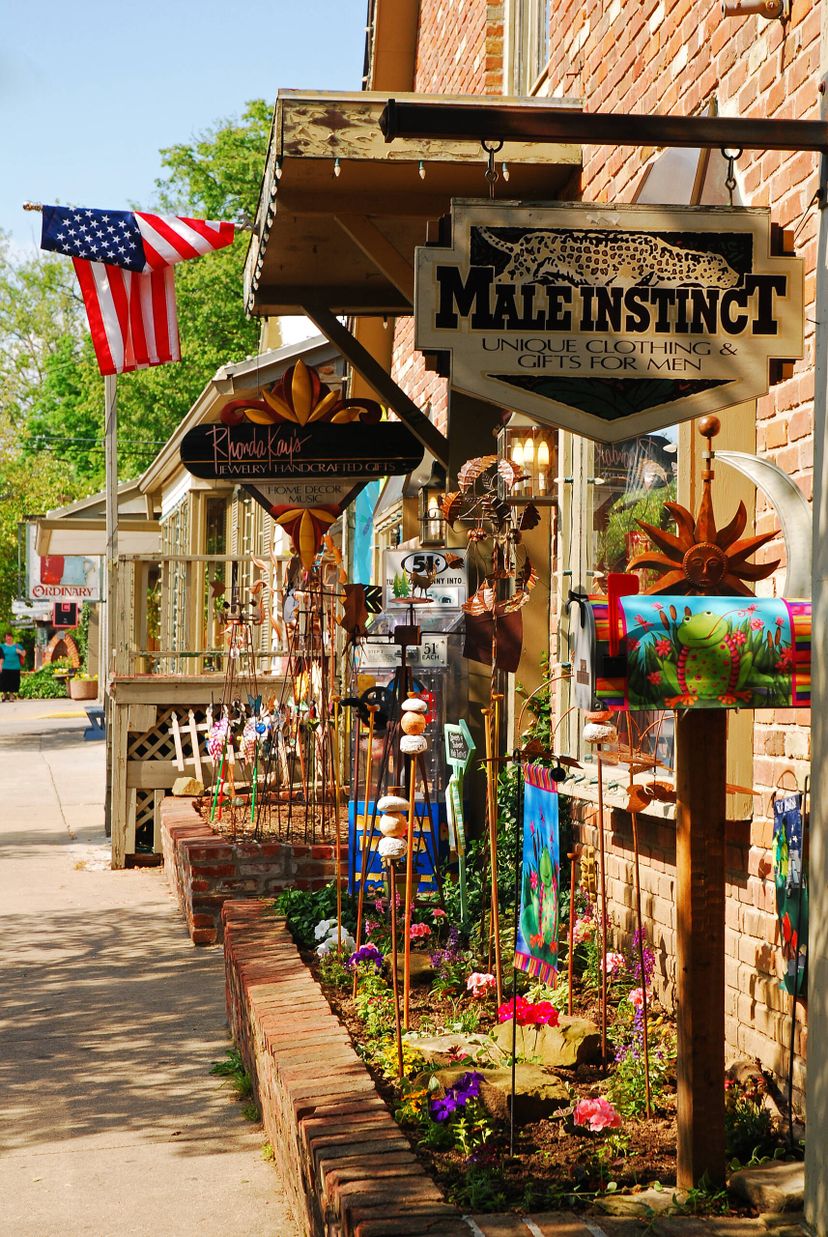 Much smaller than its internationally famous namesake in Tennessee, Little Nashville in Indiana is also an important country music center. Five miles from town is the longest-running bluegrass music festival in the land. The Earl Monroe Bean Blossom Bluegrass Festival was started a half-century ago by Monroe himself, whose band The Bluegrass Boys was so innovative and popular, the whole genre of music was named after them. Nashville has become a little artist colony, and also claims to have some of the most beautiful mountain bike trails in the lower 48, and there's a local vineyard as well.
12. Bayfield, Wisconsin – Population 530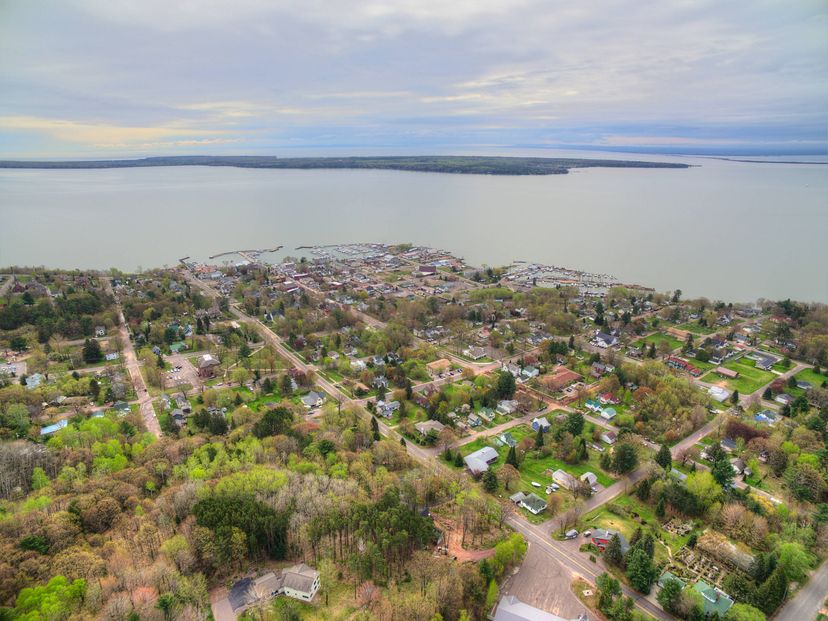 Blessed with the rugged beauty of the Lake Superior coastline, Bayfield is very much an outdoor destination. Chief among the natural assets are the Apostle Islands, essentially a National Park of a 22- island archipelago, set against the red sandstone of the shore. They are reachable by kayak in the summer to see old-growth forests, historic old lighthouses, and multi-shaped rock formations sculpted by wind, water, and time. Their ice caves are immensely popular in winter, reached by ice-bridge and dogsled. Meanwhile back onshore, the Lake Superior Big Top Chautauqua tent draws country music royalty including Vince Gill, Willie Nelson, and Lyle Lovett. On clear nights, the Northern Lights can be seen as well.
11. Edenton, North Carolina – Population 4983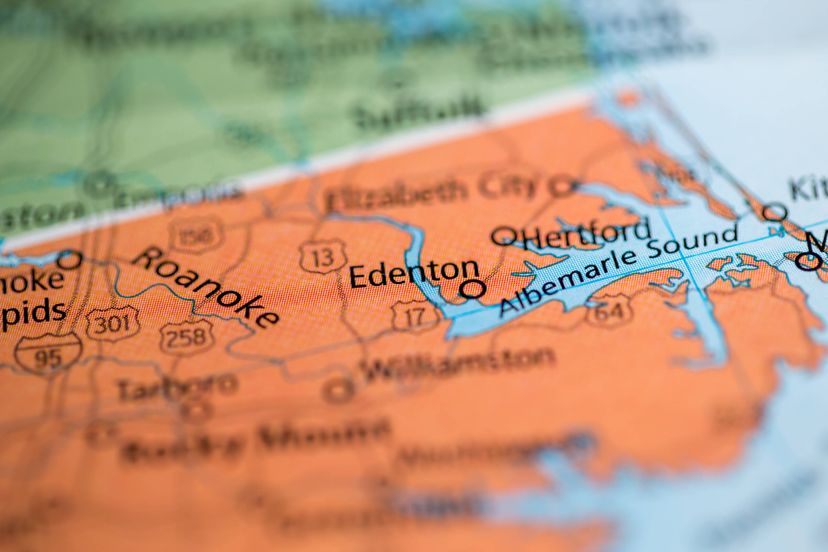 One of the most charming towns in the Union, Edenton is placed on the shores of Roanoke which was North Carolina's first colonial capital. Its rich history and colonial architecture are wonderfully preserved and restored which makes it a prime destination for what has been the newly minted category of 'Heritage Tourism.' The Georgian-style courthouse dates back to 1767, which is a great spot to visit, while the Roanoke River Lighthouse, once near-derelict, has had a beautiful makeover and has been moved to a prime location on the riverfront. Come check out the waterside view and some of the best beaches in North Carolina.
10. Saint Simons Island, Georgia – Population 14,875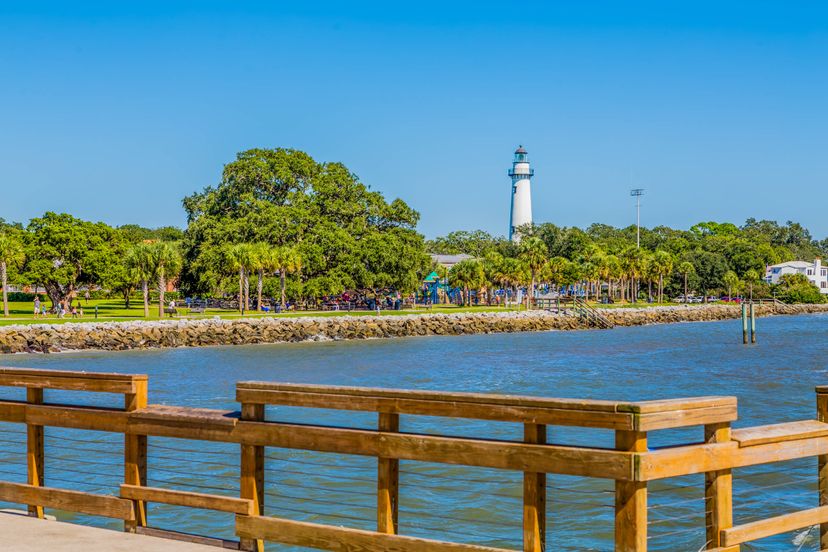 Saint Simons Island is one of Georgia's Golden Isles near the Florida border. It has a lovely low-key beach vibe that rarely gets out of first gear unless you're reeling in a feisty catch on a charter fishing boat. There is just enough history to make for exciting sightseeing; the 275-year-old Christ Church Frederica and a number of old plantation slave cabins being restored. The beaches are enormous at low tide and invite the book and swim treatment, but there's lots of sailing and golf as well as kayaking through pristine salt marshes.
9. Boonville, Missouri – Population 8319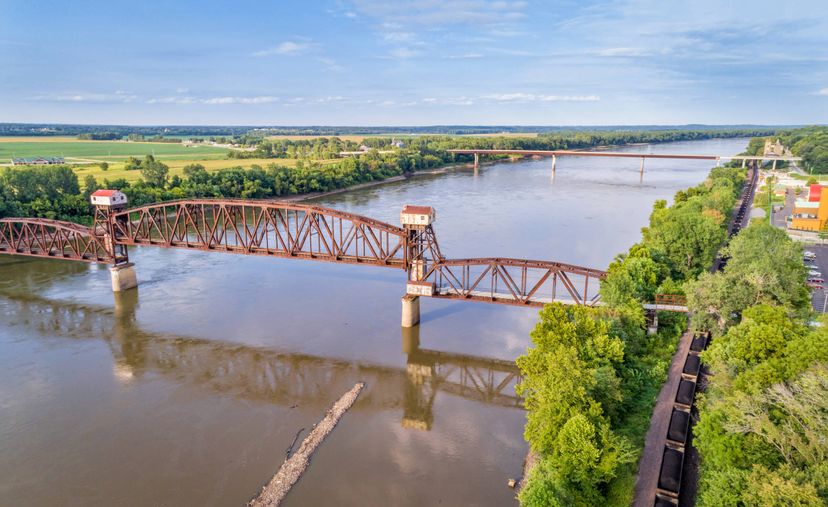 History abounds in Boonville, Native Americans lived here and their 2000 burial grounds are a major attraction. The town was founded by Daniel Boone's sons and was a prominent post on the Santa Fe Trails. The town's website promises "small-town charm and hospitality" and with its dining and hotel pages listing diners and RV hookups, there's no doubt that it quaintly delivers.
8. Sevierville, Tennessee – Population 14,807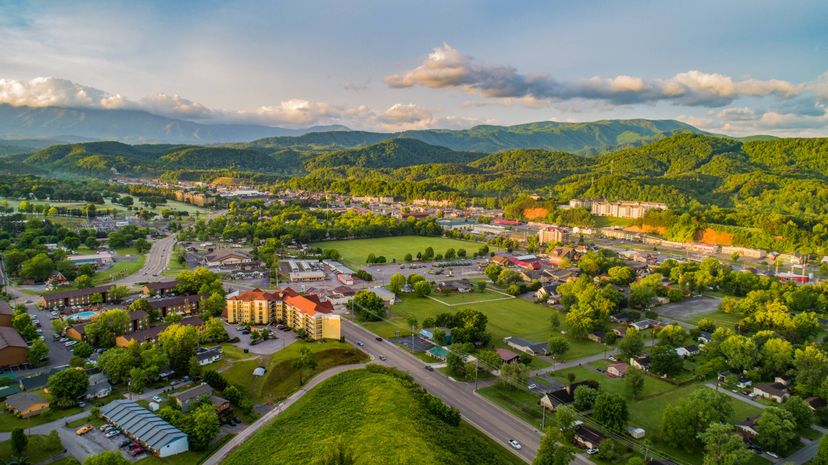 A statue of the town's greatest export sits outside the courthouse and the family resort/amusement park that bears her name is not far off. The legendary musical artist and cultural icon Dolly Parton calls Sevierville her hometown. Beyond the town's celebrity connection, the natural superstar here is Great Smoky Mountain National Park, a UNESCO World Heritage site that covers more than a half-million acres where Appalachia meets the Tennessee Valley. It is renowned for its fly fishing, log cabins, and superior hiking trails. It is the busiest national park in the county with twice as many visitors as the Grand Canyon. 
7. Calistoga, California – Population 5254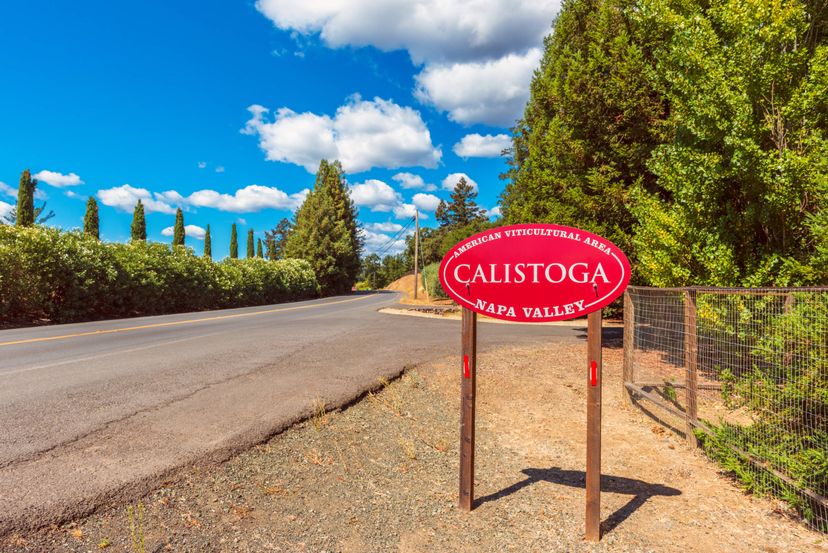 Calistoga was founded as a spa town, the brainstorm of California's first recorded millionaire, Sam Brannan, who saw potential in the thermal springs to attract the rich and make it the Saratoga of California. Mr. Brannan didn't foresee its creation would come to be the northern point of one of the world's preeminent wine-growing regions called the Napa Valley. The spas still run but the nearby vineyards are the main attraction. There are 20 in Calistoga alone and dozens nearby. September's Harvest Table event features a 1,000-foot long table with dishes from local restaurants, but then Calistoga is a feast for all the senses.
6. Port Townsend, Washington – Population 9210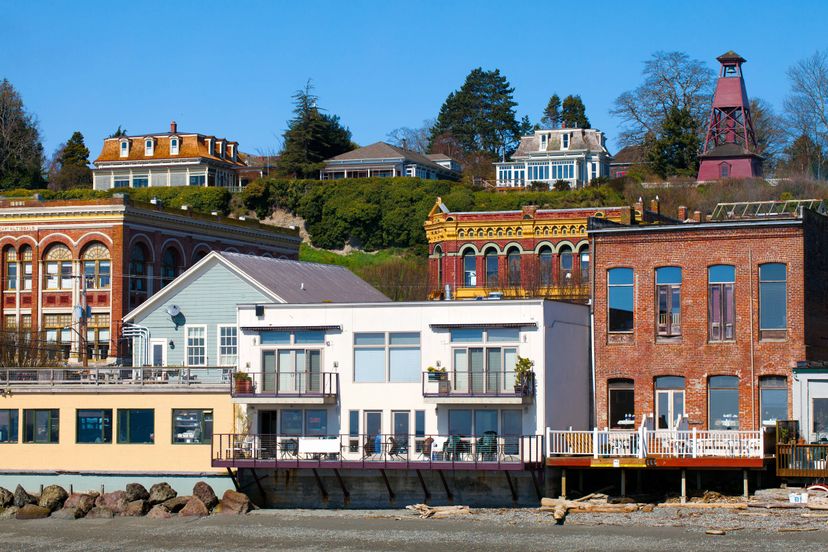 It might not have seemed like a good thing at the time, but the town's economic decline at the close of the 19th century allowed a beautiful enclave of Victorian buildings to be perfectly preserved for enjoyment in the 21st. The base and coastal artillery, which the army built at Fort Worden, stabilized the economy but never saw combat action and is now a State Park with beaches, restored buildings, and a cooking school. Port Townsend also has the celebrity status of being the set for the 1982 Richard Gere film An Officer and A Gentleman. The natural jewel here is the Olympic National Park, a spectacular million acres of near-pristine Pacific Northwest old-growth forest, glaciers, fauna, scenery, and activities to any heart's content.
5. Cooperstown, New York – Population 1834
Abner Doubleday may or may not have invented baseball here in the 1830s but Cooperstown and the Baseball Hall of Fame have become synonymous. The town is set in the Catskill Mountains of upstate New York with all the outdoor possibilities of a northern forested lake district. Its biggest non-baseball attraction is the summer opera festival, one of the biggest in the U.S. which includes some classic American stage musicals like Carousel as well as opera classics. So if you like the outdoors, or whether your taste runs to Mickey Mantle or Madame Butterfly, there are pleasant diversions to be had in Cooperstown.
4. Traverse City, Michigan – Population 14,764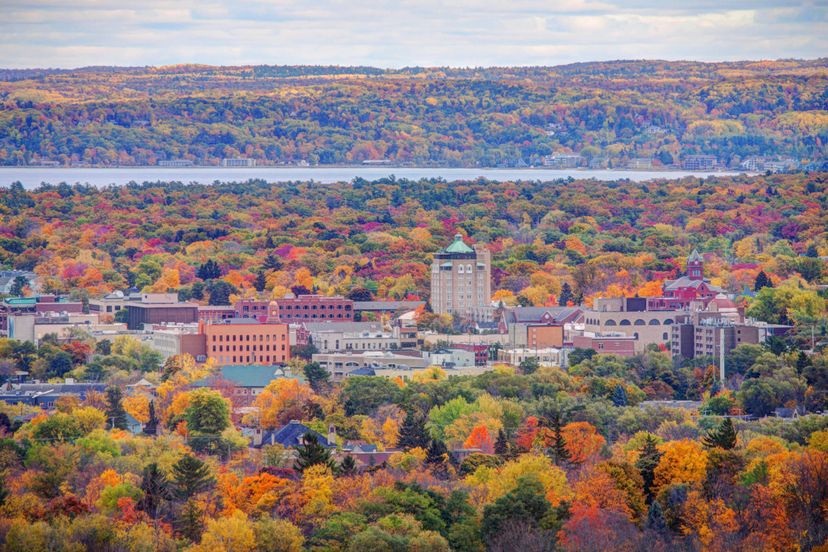 A half-million people descend on Traverse City for its annual Cherry Festival. Its only other industries are wine growing and tourism leaving it delightfully quiet and pretty as it sits four hours north of Detroit and hundreds of miles from pretty much anywhere. It has everything except congestion. Beautiful beaches to zone out on, wine tasting shops to sip at after a day of cycling, hiking, sailing, or golfing. An Opera House and foodie mecca for the mind, soul, and stomach. Sheltered in the bottom of a bay off Lake Michigan is Sleepy Bear Dunes National Lakeshore, once voted by Good Morning America as the most beautiful place in America and it's also been listed as one of the best places to retire.
3. Stuart, Florida – Population 17,285 (21,000 in winter)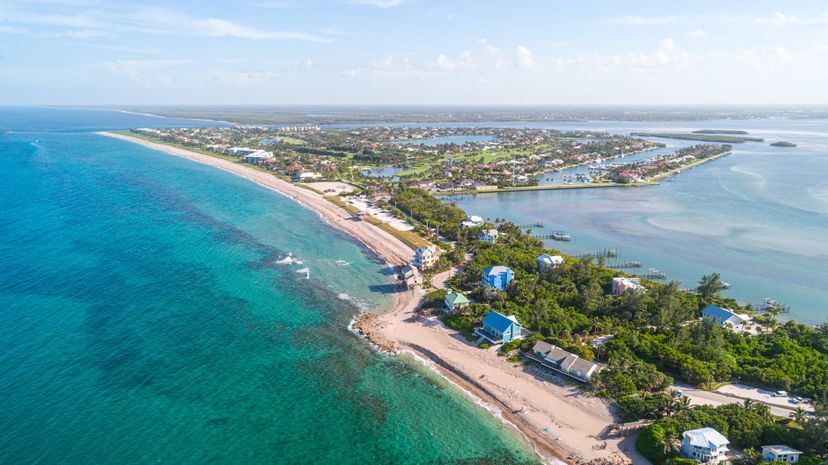 On the panhandle's Atlantic coast about halfway between Vero Beach and West Palm Beach, Stuart has managed to remain quaint and sleepy for its location on the Treasure Coast. It is the self-proclaimed Sailfish Capital of the World and like so many resorts, it has added large helpings of environmental and artistic reasons to visit. It now promotes the St Lucie inlet as the most biodiverse lagoon ecosystem in the Northern Hemisphere to explore on cruises while a renovated former silent movie theater offers concerts and films. Bonus feature: Stuart is nicely located for sports fans with four baseball spring training destinations, NFL and College Football teams as well as 2 NBA and NHL arenas within a 2-hour radius. 
2. Nantucket, Massachusetts – Population 10,586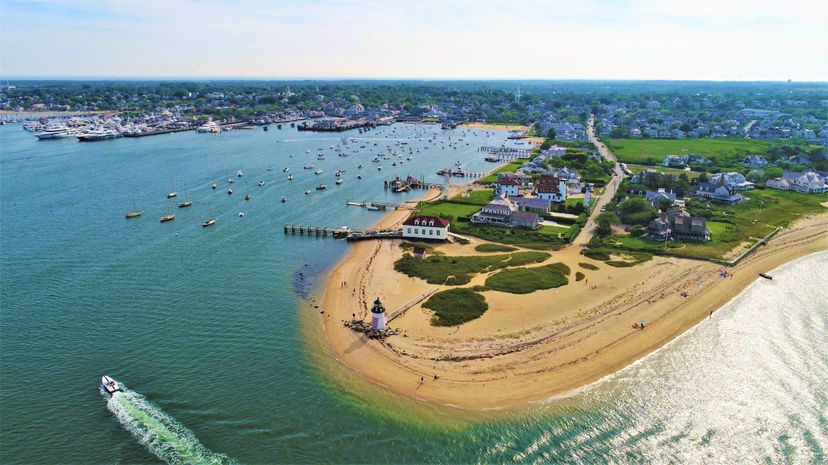 Nantucket became rich as the home of the world's largest whaling fleet in the 19th century and never looked back. The town is a charming piece of New England and a National Historic Site. The beaches are to die for and the weather perfectly tempered by ocean breezes. Its family-friendly vibe, idyllic waterfront views, and independent local shops definitely makes Nantucket worthy of a visit.
1. Estes Park, Colorado – Population 6086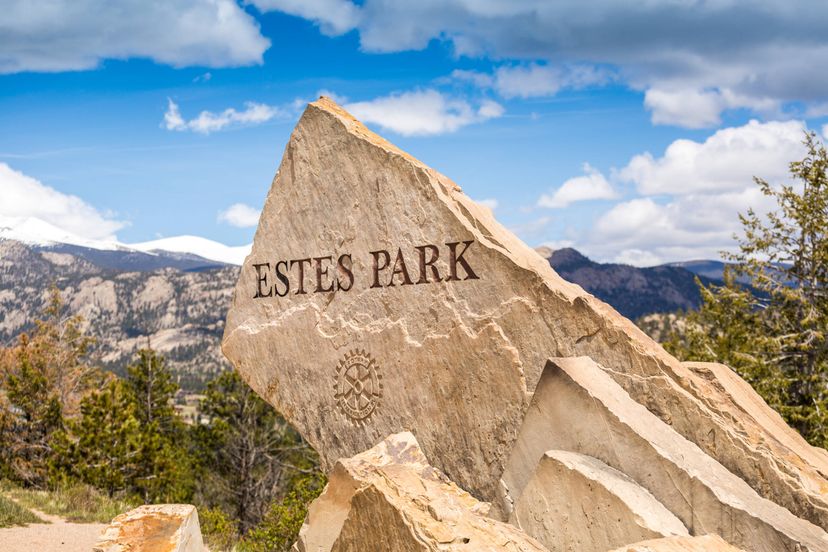 Estes Park, Colorado remains a gateway to one of the most charming pieces of scenery and outdoor adventure; the Rocky Mountain National Park, which has been a magnet for travelers since the 1860s. For a century the park has attracted outdoor enthusiasts for some of the best activities of their kind, including the scenery, rich Native Indian culture and history, music festivals, art galleries, museums, breweries, and creature comforts. And all that is not even counting the Stanley Hotel, said to be the inspiration for Stephen King's book and Stanley Kubrick's terrifying film adaption "The Shining."