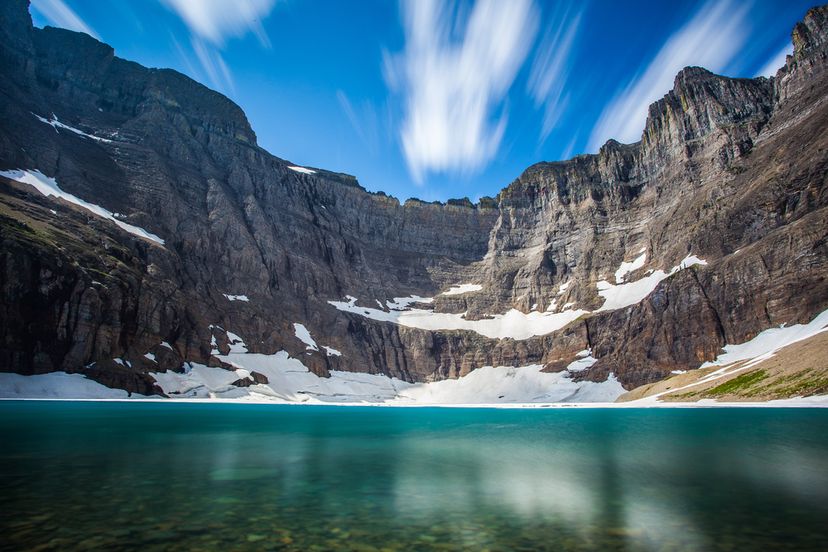 How are President Grant and Yellowstone National Park related? In 1872, President Grant declared Wyoming's Yellowstone National Park a federal protected area. Since that time, nearly 60 other protected areas have been signed into law by sitting presidents after receiving congressional approval. Sequoia National Park and Yosemite National Park were added in the late 19th century whereas Pinnacles National Park near San Jose, California was added to the growing list of U.S. national parks in early 2013. Here are, what we view as, the most picturesque views in America…
1. Yellowstone's Grand Canyon 
Snaking through Wyoming, Idaho and Montana, Yellowstone National Park is known for its diverse wildlife and odd geothermal features. For instance, the geyser known as Old Faithful can be found in a Wyoming swath of Yellowstone National Park. Additionally, Yellowstone is home to huge tracts of subalpine forests; in fact, the Native Americans have a 10,000-year history of inhabiting these somewhat inhospitable subalpine forests. The most striking views of Yellowstone, though, might be those afforded by a pre-historic volcanic caldera.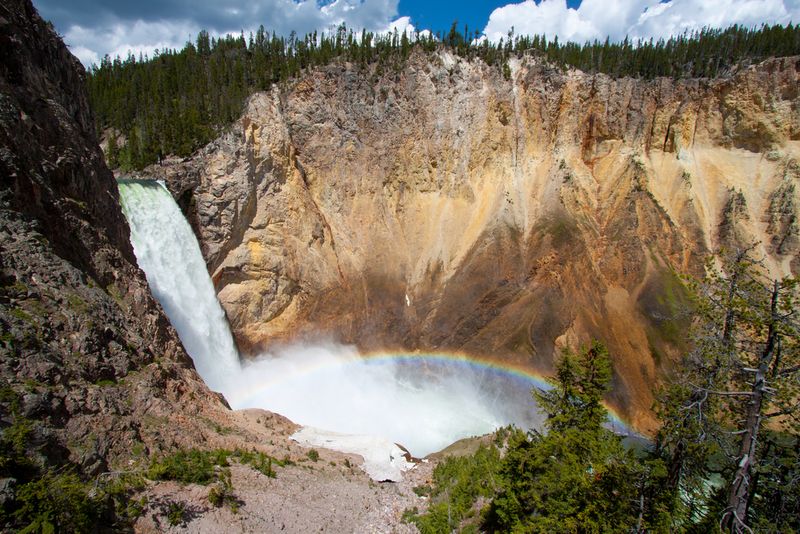 2. Big Bend's Heritage 
Although Atlantic East features Big Ben, Big Bend is actually located along the Rio Grande in West Texas. Among nearly 60 national parks in the United States, Big Bend covers the most land topographically and features perhaps the most diverse ecology. Big Bend's ecology encompasses over 1,200 plants and nearly as many species of birds and reptiles. Big Bend stuns, however, by its scenic canyon-laced views of the Rio Grande, the river that bisects the United States from Mexico. The Rio Grande has formed trestles through the Chihuahuan Desert over hundreds of thousands of years to furnish tourists with beautiful vegetation-lined vistas of surrounding canyons, arroyos and creeks.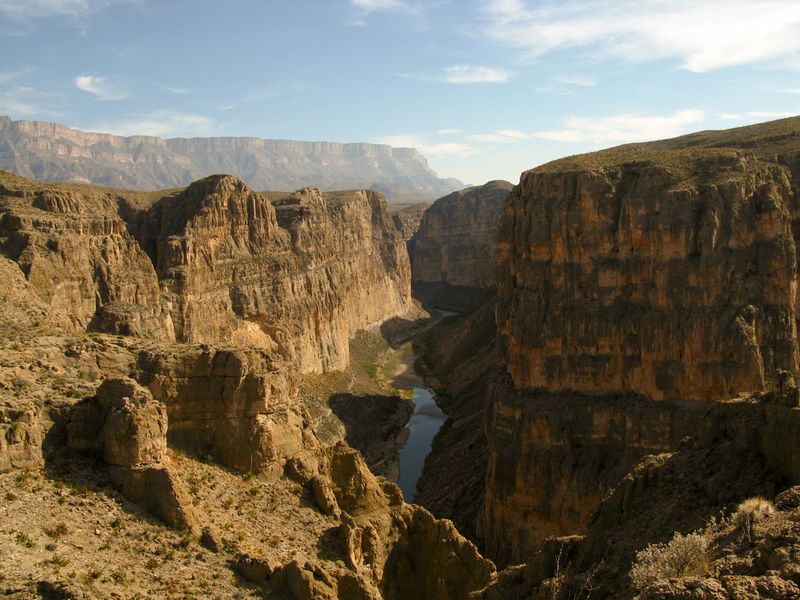 3. Congaree National Park 
Congaree National Park in South Carolina spans over 25,000 acres. In many ways, Congaree National Park is unusual; for one thing, over 50 percent of the park is designated a protected wilderness area. Another distinguishing feature of the park is its commitment to canoeing and hiking. One of the gorgeous creeks that canoeing enthusiasts can traverse is Cedar Creek. The creek itself features stunning ecology – panfish, catfish and bowfin – as well as relative shade afforded by overhanging trees.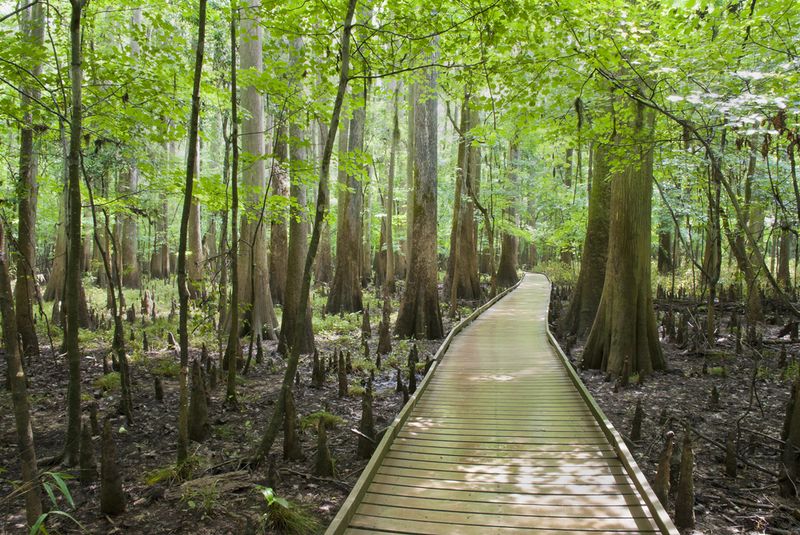 4. America's Highest Mountain 
The highest mountain in North America is Mount McKinley. Where is Mount McKinley? Situated in Interior Alaska and Denali National Park and Reserve, visitors can witness Mount McKinley's 18,000-feet-high mountain spires as well as the longest glacier dotting the Alaskan range, Kahiltna Glacier. Every year, nearly a half-million visitors flock to Denali National Park and Reserve to hike Mount McKinley; other visitors elect to merely glance Mount Mckinley on their trek across Denali's scenic and lush plains.
5. A Rocky Yet Enjoyable Time 
Rocky Mountain National Park in Colorado features unparalleled mountain vistas and stunning contrasts between temperate mountain lakes and frigid peaks. Bear lake, for instance, is an alpine lake and scenic trailhead that bisects Hallett Peak and Continental Divide. Rocky Mountain National Park, though, is hemmed in by Roosevelt National Park and Routt National Forest. Tourists who would rather look but not touch Rocky Mountain National Park may elect to hop aboard the California Zephyr Amtrak line that snakes through the Colorado Rocky Mountains.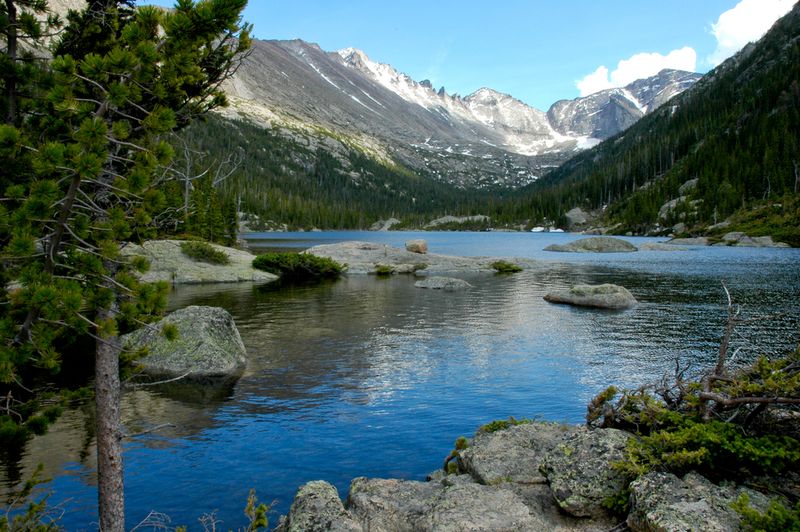 6. Zion National Park and Zion Canyon 
Zion National Park in Utah is home to Zion Canyon. The view from Angels Landing overlooking Zion Canyon at sunset is something every American should experience at least once. The view itself is of the breathtaking enormity of Zion's trails, canyons, creeks, rivers, forests and awe-inspiring mountain ranges. Zion canyon is actually 6 miles long and accessible through a walking trail via the Zion Narrows entrance. Human presence at Zion dates back nearly 8,000 years; that said, the geological formations of Virgin River and The Three Patriarchs Canyon took tens of thousands of years to contour. Nonetheless, neither the streams and lakes of the Chinle region nor the enormous deserts of the Navajo region should not be missed.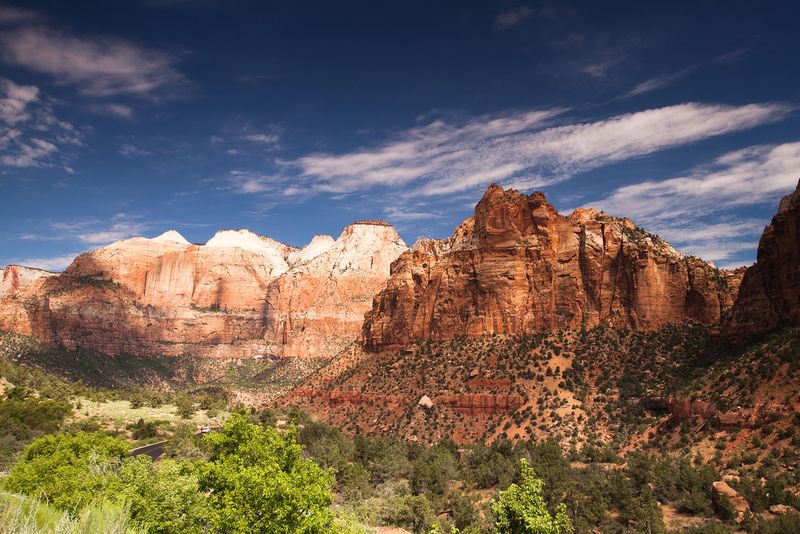 7. The Florida Keys and Biscayne 
Southern Florida's Biscayne National Park is located just south of Miami. The main attractions at Biscayne National Park are the Biscayne Bay and adjacent coral reefs. One can spot smalltooth sawfish and even American alligators squirming through Biscayne Bay in any season. At sunset, the Biscayne Bay is a must-see attraction.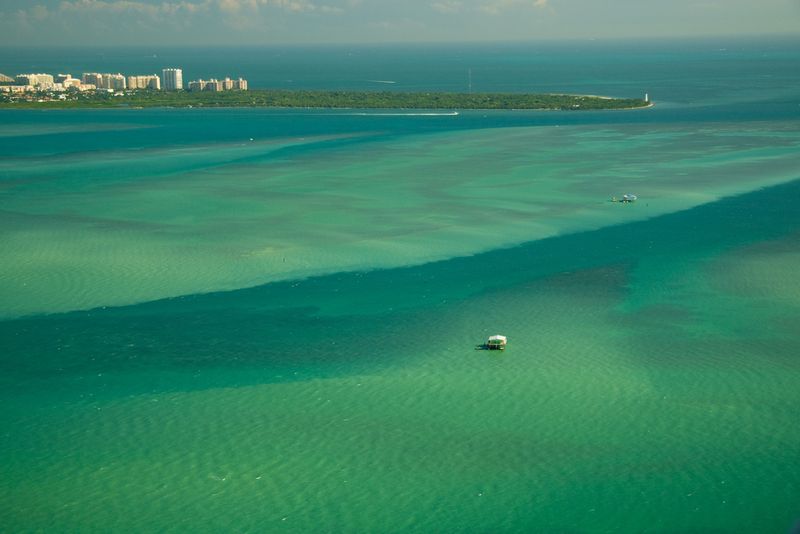 8. Montana's Glacier National Park 
Glacier National Park in Montana covers over one million acres of protected land. The park has 26 full-size glaciers and over 100 categorized lakes dotting the Rocky Mountains. Although the combination of mountains, lakes and forests is frankly breathtaking, Glacier National Park is most renowned for its sedimentary fossils dating back to the Proterozoic period.